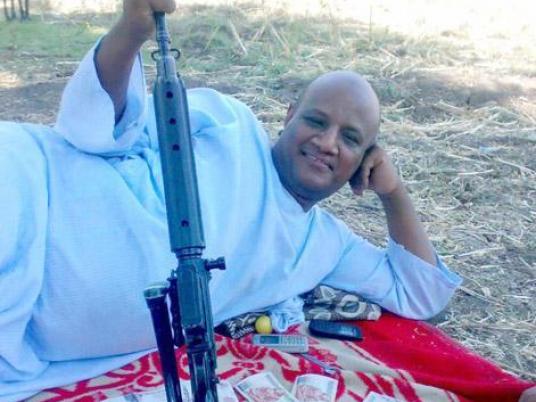 The Luxor Criminal Court on Tuesday evening sentenced in absentia gang leader Yasser Abdel Qader al-Hambouly to 25 years in prison.
The same court also sentenced nine members of the Hambouly gang in absentia on charges they carried out three armed robberies in 2011 and 2012.
Strict security measures were taken during the trial in anticipation of potential violence by defendants' family members who attended the trial session.
Hambouly's lawyer Heshmat Fekry said he would request a retrial as the ruling was invalid, telling Al-Masry Al-Youm that "security services refused to bring in the defendants although they are aware of where they are being detained."
He said Hambouly is detained in Tora prison and the other defendants are being held in Qena Public Prison, Wadi Gadid and Wadi Natroun prisons.
"They did not attend the hearing, which is a violation of the law and renders the proceedings invalid," he said.

A security official said, "it is difficult for security authorities to bring in dangerous defendants such as these in such difficult security conditions." Officials pointed out that Hambouly was transferred to the high-security Tora prison complex after he made multiple attempts to escape from Qena.
Hambouly faces charges in 105 cases in various townships and governorates.
Security forces arrested the 38-year-old on 26 January this year after he escaped from Qena during a prison break on 28 January 2011.
Edited translation from Al-Masry Al-Youm