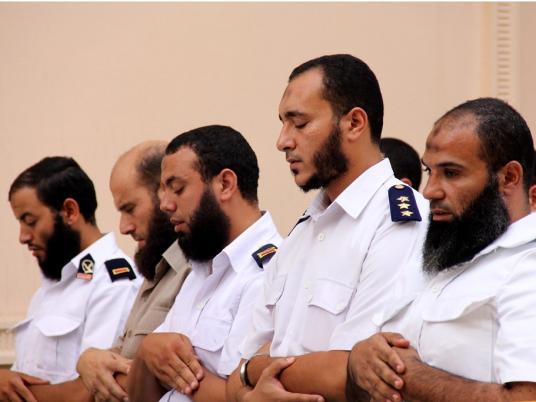 On Saturday, the Supreme Administrative Court upheld the Interior Ministry's decision to refer 12 police officers to a disciplinary board for growing their beards.
In January, a report from the Court's board of commissioners recommended ruling in favor of the bearded police officers, which would have obliged the Interior Ministry to annul its previous decision to suspend them.
In February, the Court reinstated the bearded police officers, thus upholding the ruling of the Administrative Court, the court responsible for issuing an initial verdict.
The Administrative Court claimed that the bearded police officers had the right to return to work, saying they did not present a threat to the Interior Ministry and that growing one's beard does not affect the efficiency of one's work.
The Court had thus ruled in favor of the officers, but the Interior Minister then challenged this verdict so as to impede its implementation, the court said.
The Interior Minister argued that growing one's beard goes against its rules and regulations and that it symbolizes adherence to a certain political ideology, which would represent an unacceptable deviation from the institution's commitment to neutrality.
Edited translation from Al-Masry Al-Youm