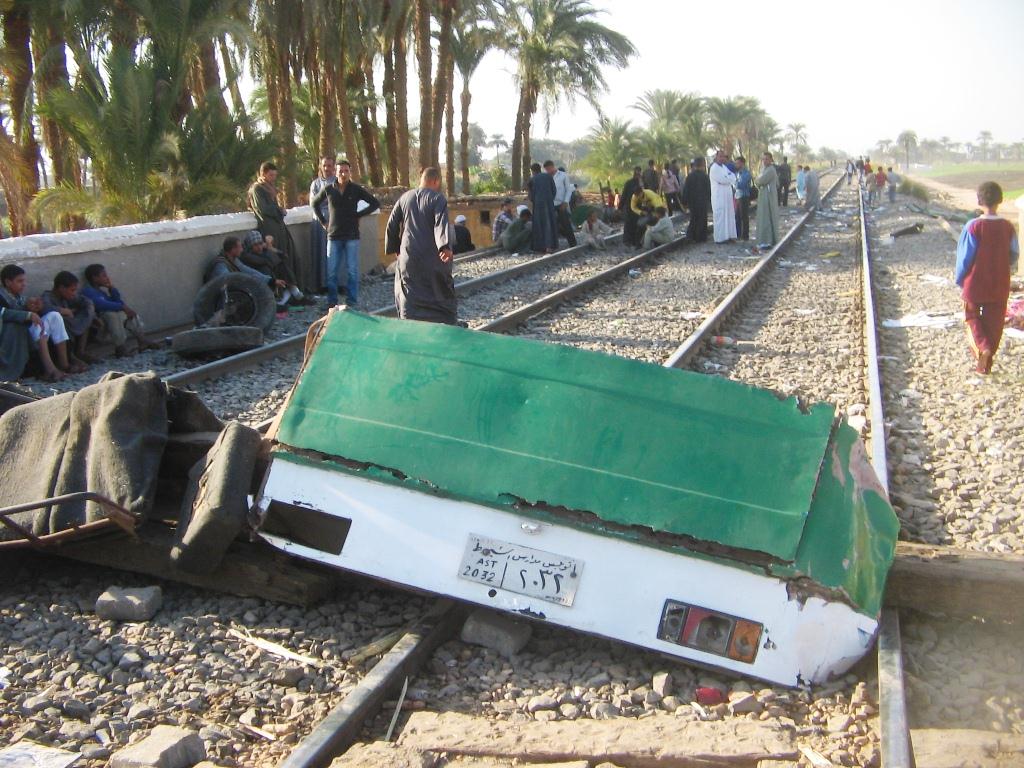 Manfalout Misdemeanor Court upheld its previous ruling in the the case of the collision between a train and a bus in Assiut, having heard eyewitnesses and the engineering committee assigned to inspect the scene of the accident from Assiut University.
On 26 June 2013, he Manfalut Court sentenced the bloc worker, Hussein Abdel Rahman, and the man responsible for managing the crossing, Sayed Abdou, to 10 years in prison and a fine of LE100,000.
On 17 November 2012, a train crashed into an Azhar-owned school bus crossing the tracks near Manfalut in Assiut Governorate, killing 52 children and injuring 16 others.
The worker manning the crossing, Sayed Abdou, pleaded not guilty, claiming that before the accident he had filed 10 complaints of breakdowns and faulty alarm devices to the Egyptian National Railway Authority, without receiving any reply.
The court turned down the appeal filed by the defendants and upheld its ruling on 27 February having heard eyewitnesses and experts.
Edited translation from Al-Masry Al-Youm