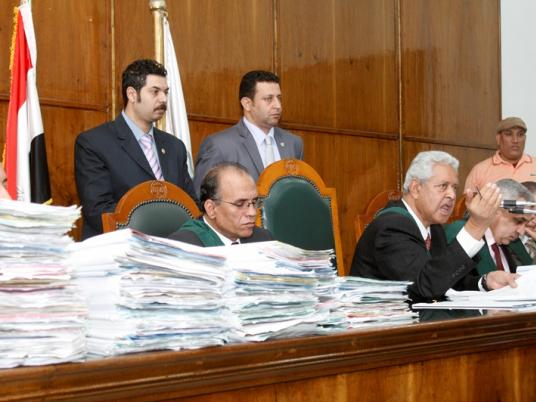 The Supreme Administrative Court on Monday withheld its scheduled ruling on the nationalization of the Misr Shebin El Kom Spinning and Weaving Company.
The court had previously ruled in September 2011 that the state would restore ownership of that company, as well as of Omar Effendi, Tanta Flax and Oil, the Al-Nasr Steam Boilers Company and the Al-Nil for Cotton Ginning Company. The court ruled that the companies had been sold illegally and at below their actual value under the Mubarak regime. It also decreed that the purchasers of these companies would pay fines and any outstanding debts.
The state, various holding companies and each purchaser had appealed this ruling, but the court has so far rejected all appeals.
After the initial ruling was issued, company workers cheered and held their lawyer, former presidential candidate Khaled Ali, on their shoulders. They called on the government to expedite the implementation of the ruling.
Since the decision was issued, the government has stumbled between its announcement that it would honor the court ruling and provide the necessary funding to recover the companies, and declaring it lacks the liquidity or resources with which to reimburse the companies' owners.
Edited translation from Al-Masry Al-Youm