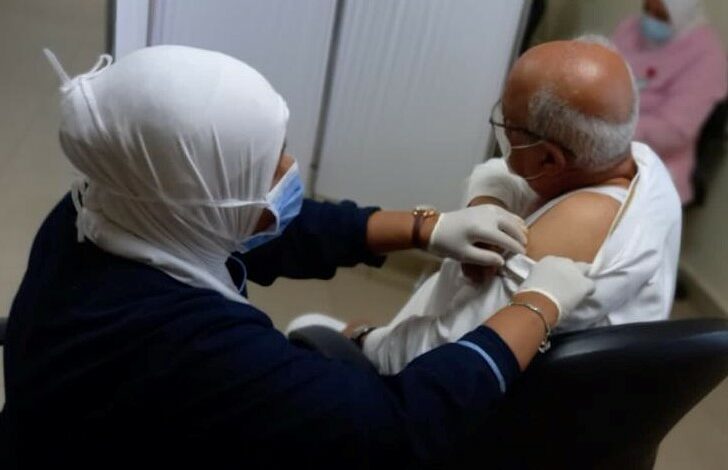 Egypt's Ministry of Health and Population on Friday reported 1,533 new coronavirus cases, 29 deaths, and 1,800 recoveries.
A total of 406,926 cases have been reported in Egypt, with 22,289 deaths and 341,059 recoveries.
An official report from the Health Ministry stated by the end of December that Egypt has so far received 119.3 million doses of various coronavirus vaccines.
The total consumed doses that have been used in vaccinations so far reached 55.7 million, acting Health Minister Khaled Abdel Ghaffar said, adding that there are about 64,335,246 doses available.
Vaccinations with the third booster dose began on December 21 in Egypt, he explained.
Egypt was able in a short time to provide all coronavirus vaccines, including Sinovac, Sinopharm, AstraZeneca, Sputnik, Johnson & Johnson, Pfizer, and Moderna, as part of the state's plan to diversify and expand the provision of coronavirus vaccines.
The Ministry of Health and Population called on citizens to register on the ministry's website to receive the vaccine, stressing that the state spares no effort in providing vaccines to citizens for free, through permanent cooperation with international organizations and bodies.