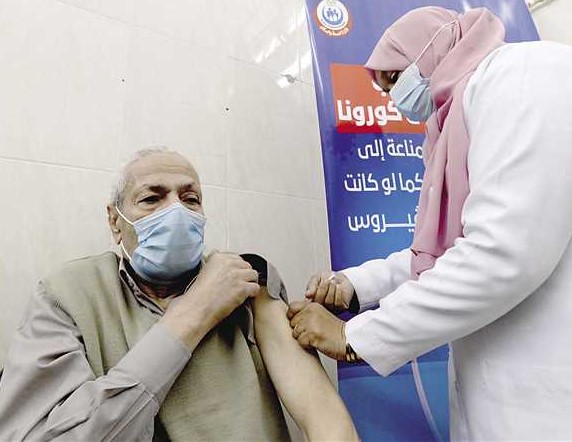 Egypt's Ministry of Health and Population on Thursday reported 911 new coronavirus cases, 73 deaths, and 419 recoveries.
A total of 347,719 cases have been reported in Egypt, this includes 19,780 deaths and 289,952 recoveries.
The country's fourth wave of the virus is in full force, with daily case figures ten times higher than what was recorded at the end of July.
Moreover, the Health Ministry has stated that official figures most likely only represent 10 percent of actual cases.
While Egypt's Supreme Committee for the Management of Coronavirus Crisis lifted some of the COVID-19 restrictions back in June, there is talk of reinstating some measures.
Egypt has administrated a total of 35 million coronavirus vaccine doses, and spent a total of US$400 million on vaccination efforts, according to government officials.
Egypt has thus far succeeded in providing all types of vaccines against the coronavirus, according to Government reports.
Egypt's vaccination campaign began in January with priority groups and later expanded to university students. Registration for the jab is open to all. The country aims to vaccinate 40 million people by September.