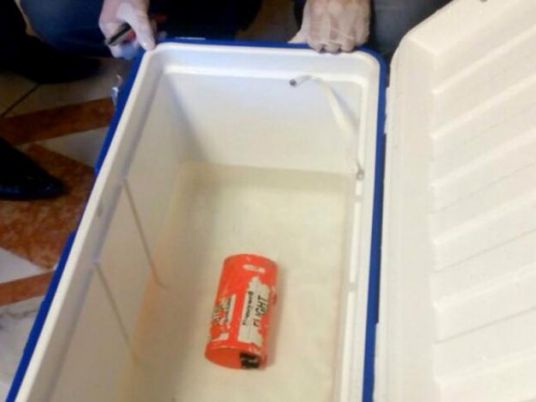 Egypt investigators said on Monday that the flight data recorder of crashed EgyptAir flight MS804 had been successfully repaired, paving the way for investigators to analyze data that may explain why the jet plunged into the Mediterranean last month.
The investigators added in a statement that the doomed plane's cockpit voice recorder would begin to be worked on "within hours" also.
The recorders arrived in Paris from Cairo on Monday to remove salt deposits. They will be sent back to a laboratory in Cairo to analyze the data once the repairs are completed, the statement added.
Last Thursday it was announced that the memory chips from the black boxes would be sent to France next week for repairs.
The Egyptian investigation committee said in a statement that France's BEA accident investigators would help to remove salt deposits from the chips before they were returned to Egypt for analysis that is crucial to unravelling what caused the Airbus A320 to crash.
EgyptAir flight MS804 spiralled down into the Mediterranean early on May 19 on its way from Paris to Cairo, killing all 66 people on board.
With little debris and no bodies recovered, investigators hope analysis of the black boxes will help them piece together what happened in the final half hour of the flight.
But the plane is believed to have crashed in the deepest part of the Mediterranean and the black boxes, which were recovered last week, were found badly damaged.
Egyptian investigators have been attempting for days to repair the memory chips, allowing them to begin transcribing and analysing the recordings and data.
The Egyptian investigators also said that French forensics experts would be arriving in Egypt to help retrieve human remains as a specialist ship attempts to map the wreckage.
So far, only a few remains have been retrieved and sent for DNA testing.