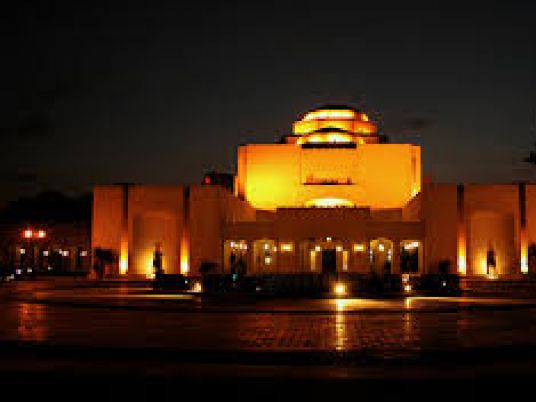 The Catholic University of Milan honored Egyptian Culture Minister Ines Abdel-Dayem during the closing ceremony of the Arabic Language and Culture Festival's fourth edition last week in Italy, State Information Service (SIS) reported.
The festival's international recognition for Abdel-Dayem illustrates her artistic and vocational journey as a creative Arab woman.
This year the festival focused on the impactful role of the women's involvement in the language, literature and arts sectors. This edition ran from March 28 until March 30, presenting an assortment of activities including a book fair, cultural seminars, poetry evenings and artistic concerts.
The festival's ceremonies took place in the presence of numerous public figures including Hisham Badr, Ambassador of Egypt to Italy, Mario Gatti, head of the University, Ehab Abu Seri, Consul of Egypt in Milan, and Jehan Zaki, head of the Academy of Arts in Rome, among others.
The statement highlights that Abdel Dayem's honor was earned by her artistic potentials and achievements.
Abdel Dayem dedicated this honor to all Egyptian and Arab women who enrich Egypt's leadership, shedding light on local and international accomplishments by women. She added that these women are the main factor behind a noticeable difference witnessed in the private and vocational lives of Egyptians.
The former Chairman of Cairo Opera House and the renowned flute player has received awards from numerous distinguished institutions including the State Prize for Arts from Egypt, Best Performer for Arts from the South Korea Festival, and the Creative Prize from the Academy of Arts among others, according to Who Is She.