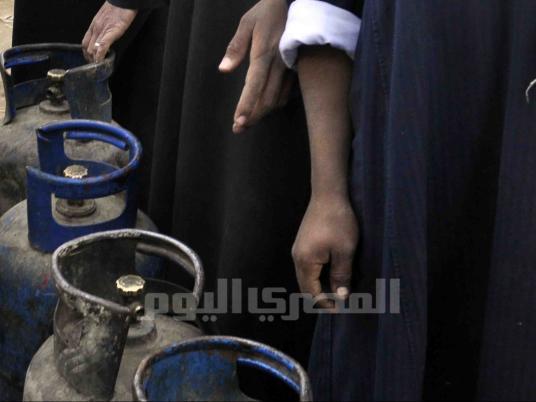 Despite two weeks of ongoing protests at the country's main public library and 15 employees at the organization going on a hunger strike, Saber Arab, the recently appointed culture minister, dismissed Zain Abdul Hady and appointed Abdel Nasser Hassan, dean of the Faculty of the Arts at Ain Shams University, as the new director of Dar al-Kotob on Wednesday.
Arab, who was appointed as culture minister in the most recent cabinet reshuffle two weeks ago, refused to renew the contract of Abdul Hady without giving justification, a decision which caused fury among the library's staff.
"It is no longer acceptable that decision-makers do not take our views into consideration when they make major decisions," said Bakry Sultan, one of the employees who went on the hunger strike. Sultan believes the minister's decision to be unfair, punishing Abdul Hady for the many reforms he made during his short period of administration.
"We are not protesting for Abdul Hady as a person," Sultan told Egypt Independent, adding that Abdul Hady is the first director of the organization to have a clear plan for developing its structure, operation, and people. Since he took office almost a year ago, Abdul Hady has introduced several reforms, including setting up a clear payment system for employees and narrowing existing gaps in salaries.
"Abdul Hady had a real vision to develop the organization," added Shawkat al-Masry, another protester and a part-time employee at Dar al-Kotob.
Staff members on strike have tried to meet the minister, yet he refused, saying that 15 employees in an organization that has 2,500 people are not representative, according to Sultan. They were accused of protesting for narrow personal gains.
But the newly appointed director of the library is, in fact, a familiar face to employees. Hassan was the head of the Central Administration Sector at Dar al-Kotob when Arab was the director three years ago.
Some followers of the Dar al-Kotob Rebels Facebook page have been criticizing Abdul Hady's policies. Still, the administrator of the page, who prefers to remain anonymous, argues that Abdul Hady is better than corrupt officials who were being nominated for the position before the appointment of Hassan.
"Zain has his pros and cons; he made mistakes which we criticized," he wrote to Egypt Independent in a Facebook conversation. "He also did good things such as setting fixed rules for salaries and bonuses… he was also down to earth and became close to everyone."
The admin added that, "Hassan, on the other hand, was one of the officials at Dar al-Kotob. We did not see any progress during his time."
Sultan had another criticism of Hassan. He admits that his hands are clean; he is not implicated in corruption. However, dividing his time between Dar al-Kotob and the Faculty of Arts would make things at the library even more complicated in terms of bureaucracy.
Despite their objection to Hassan's appointment, the hunger strikers and protesters suspended their strike on Wednesday until the presidential election is over.
"No one cares about our issue now," Sultan told Egypt Independent. "So we decided to resume our strike after the new president is elected." Only this time, the employees at Dar al-Kotob will be pushing to implement Abdul Hady's development plan. Among its main goals is to send existing corruption files to the Public Prosecutor's office for investigation, and improve the status of employees — revising the many temporary contracts, further rectifying the salary scheme, and involving employees in the decision making process at Dar al-Kotob.