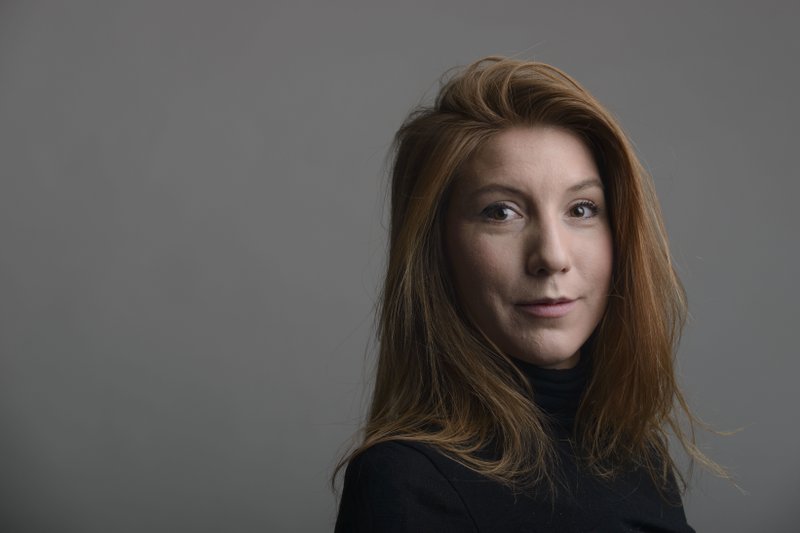 Danish police say that the owner of a home-built submarine has told investigators that a missing female Swedish journalist died onboard in an accident, and he buried her at sea in an unspecified location.
Copenhagen police said Monday that submarine owner Peter Madsen will continue to be held on preliminary manslaughter charges. Police declined to provide more details.
Kim Wall, a 30-year-old journalist reported to be aboard Madsen's submarine UC3 Nautilus on an assignment, disappeared more than a week ago. Madsen has denied any wrongdoing.
Wall's family previously told The Associated Press that Kim worked in many dangerous places as a journalist, but it was unimaginable that "something could happen … just a few miles from the childhood home."