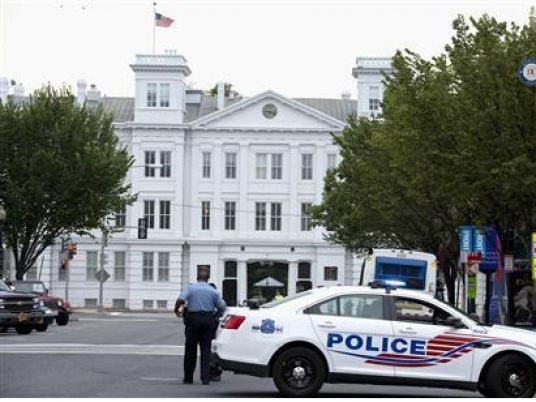 Danish police have arrested the equestrian competitor daughter of a woman at the center of a South Korean influence-peddling scandal that has engulfed President Park Geun-hye, police and prosecutors said on Monday.
The scandal led to Park's impeachment by parliament on December 9 and has drawn hundreds of thousands of protesters onto the streets of the capital, Seoul, for weekly demonstrations.
Park, 64, could become South Korea's first democratically elected leader to be forced to leave office early. The parliamentary impeachment must be confirmed or overturned by the Constitutional Court, which has months to rule.
South Korean authorities had been seeking the arrest of Chung Yoo-ra, 20, for her ties to the scandal in which her mother, Choi Soon-sil, is a central figure.
Chung had been sought for alleged criminal interference related to her academic record, and other unspecified charges.
"We will request an emergency extradition of Chung, working with the special prosecutor's office," Lee Chul-sung, commissioner general of the Korea National Police Agency, told a media briefing in Seoul.
The two countries have an extradition treaty.
Chung, who did equestrian training in Germany, was arrested in the northern Danish city of Aalborg for staying illegally, at around 4 am Seoul time (19.00 GMT) on Monday, Lee said.
South Korea's foreign ministry has been working to invalidate Chung's passport and authorities have asked German prosecutors for information about her whereabouts and assets.
The influence-peddling scandal centers on accusations the president colluded with her friend Choi to pressure big businesses to make contributions to non-profit foundations backing presidential initiatives.
Park, whose father ruled the country for 18 years after seizing power in a 1961 coup, has denied wrongdoing but apologized for carelessness in her ties with Choi, who is facing her own trial. Choi also denies wrongdoing.
As part of their investigation, prosecutors are trying to ascertain whether Samsung Electronics (005930.KS) sought favors from Choi and Park in return for funding some of their initiatives.
In particular, they are looking at whether favors Samsung sought included the National Pension Service's support for Samsung's founding family in a shareholder vote last year.
An element of the investigation has been Samsung's sponsorship of Chung's riding career.
The special prosecutor's office has asked Interpol to place Chung on its red notice list, but Interpol had yet to make a decision on the request, Lee Kyu-chul, a spokesman for the special prosecutor said.
Five in Custody
Chung told Danish police she was staying in Denmark for equestrian-related work, according to South Korea's JTBC TV channel. A Volkswagen vehicle and horse-riding equipment were found at the house where Chung and her party were arrested, JTBC said.
Lee Kyung-jae, a lawyer representing both Choi and Chung, said the daughter would cooperate.
"When Chung Yoo-ra returns I will ensure that she fully cooperates with the special prosecution's investigation," the lawyer told the Yonhap News Agency.
Danish officials had five people in custody, including Chung and a child born in 2015, a police official said, declining to be identified, not four as police said earlier on Monday. Chung is known to have a young son.
The others in custody are two men who appear to be Koreans in their late twenties or early thirties and a woman in her sixties.
Lee, the police official, said Danish police had 24 hours to secure evidence that Chung was staying illegally in Denmark.
Chung became a figure of public ire in South Korea last year after it emerged that she had received special treatment from the prestigious Ewha Womans University, where her admission was subsequently canceled.
News of Chung's arrest came a day after Park broke a month-long silence over her alleged role in the corruption scandal, publicly denying charges of wrongdoing and describing the accusations against her as fabricated and false.
Reporting by Christine Kim; Additional reporting by Jack Kim, Ju-min Park and Se Young Lee; Editing by Tony Munroe, Robert Birsel; Reuters