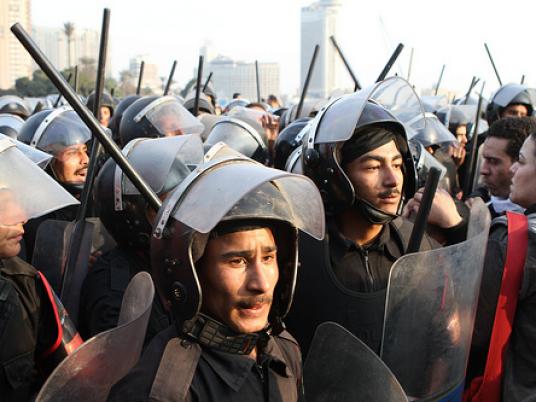 On 25 February, 1986, in an event known as the Central Security Force (CSF) uprising, more than 20,000 CSF soldiers protested against their poor living conditions and rumors that their service would be extended from three to five years.
The events began when armed soldiers from two camps in Giza stormed and burned various buildings, including the Jollie Ville Hotel, the Holiday Inn, the Sphinx Hotel, the Haram police station, the Mena House Hotel and large shops in the Haram district.
In a few hours, the soldiers controlled the Haram district including entrances into Cairo from the Alexandria Desert Road and the Fayoum Road. At 3am on 26 February, a state of emergency and curfew were declared. Army forces were deployed at 6am and began limiting the protesting soldiers' control through open confrontations.
A wider uprising then broke out in most of the CSF camps in Cairo.
The first rebellion ocurred on Wednesday at the Hike Step Camp, near Cairo's airport, at 8am. Army forces were dispatched to the camp where armed confrontations took place between them and the protesting CSF soldiers.
In Shobra, the CSF soldiers refused to give in to army forces and were scattered in surrounding areas. The most serious incident, however, occurred in Tora when armed CSF soldiers headed to Tora Prison after they were confronted by armed officers in helicopters. Thousands of soldiers stormed the prison and set prisoners free.
On Haram Street, a number of laborers, beggars, unemployed men and students sympathized with the CSF soldiers and took their side in the event. The protesters smashed many hotels and cabarets in the area.
The crisis ended with the declaration of a curfew in the capital and the dismissal of Interior Minister Ahmed Roushdy.
According to official data, 60 people died during the uprising and hundreds of civilians and soldiers were referred to State Security courts in accordance with the emergency law.
Edited translation from Al-Masry Al-Youm