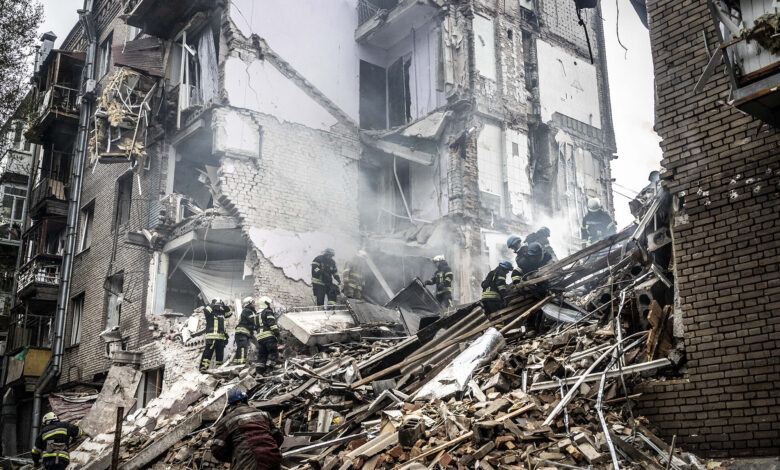 Moscow's fatal strikes on Kyiv and other major Ukrainian cities Monday were a "logical consequence" of recent events in the war, according to a spokesperson for the Russian Embassy in Paris.
"Russia has been kind until the last moment, giving (President Volodymyr) Zelensky and his regime the opportunity to think and show common sense," Alexander Makogonov, a spokesperson for the Russian Embassy in France, said Tuesday.
"Do not mistake our kindness for weakness," Makogonov told French radio station Franceinfo.
"On the contrary, the Ukrainian authorities have preferred to overdo it. Notably through this atrocious attack on a critical civil infrastructure object which is the Crimean bridge," he added.
Russia launched a wave of violent airstrikes across Ukraine earlier this week, two days after an explosion damaged a crucial bridge to Crimea and dealt a strategic blow to the Kremlin.
Putin's recent military escalation in Ukraine comes as Russia contends with heavy losses on the battlefield and low morale among troops.
A children's playground in Kyiv was among the sites hit by a rocket or missile. When asked to explain the destruction seen at the playground, Makogonov said that those were the result of malfunctioning Ukrainian air defense systems.
"You should know that the Russian army, when carrying out this kind of strikes, uses very sophisticated weapons. These are the weapons of the new generation of very high precision," he added.