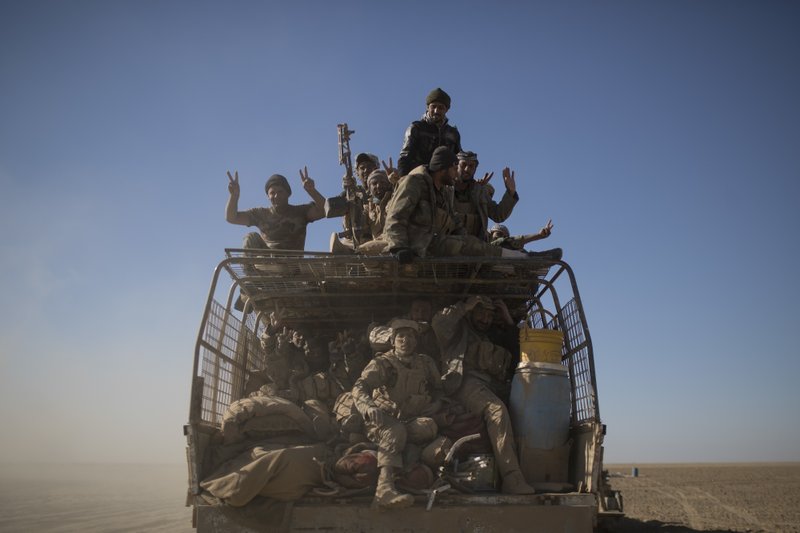 The death toll from a huge truck bomb blast in Somalia's capital rose to 53 as hospitals struggled to cope with the high number of casualties, security and medical sources said Sunday. More than 60 others were injured.
Somalia's government has yet to release the exact death toll from an explosion many called the most powerful they had ever witnessed in Mogadishu. Officials feared the toll would continue to climb.
Ambulance sirens echoed across the city a day after the blast as bewildered families wandered in the rubble of buildings, looking for missing relatives.
President Mohamed Abdullahi Mohamed declared three days of mourning and joined thousands of people who responded to a desperate plea by hospitals to donate blood for the wounded victims. "I am appealing all Somali people to come forward and donate," he said.
Many victims died at hospitals from their wounds, said Police Capt. Mohamed Hussein.
Somalia's government has blamed the al-Qaida-linked al-Shabab extremist group for the attack it called a "national disaster." However, al-Shabab, which often targets high-profile areas of the capital with bombings, had yet to comment.
"They don't care about the lives of Somali people, mothers, fathers and children," Prime Minister Hassan Ali Khaire said. "They have targeted the most populated area in Mogadishu, killing only civilians."
Somalia's information minister, Abdirahman Omar, said the blast was the largest the city had ever seen. "It's a sad day. This how merciless and brutal they are, and we have to unite against them," he said, speaking to the state-run radio station.
Overnight, rescue workers with torch lights searched for any survivors trapped under the rubble of the Safari Hotel, which was largely destroyed. The hotel is close to Somalia's foreign ministry. The blast blew off metal gates and blast walls erected outside the hotel.