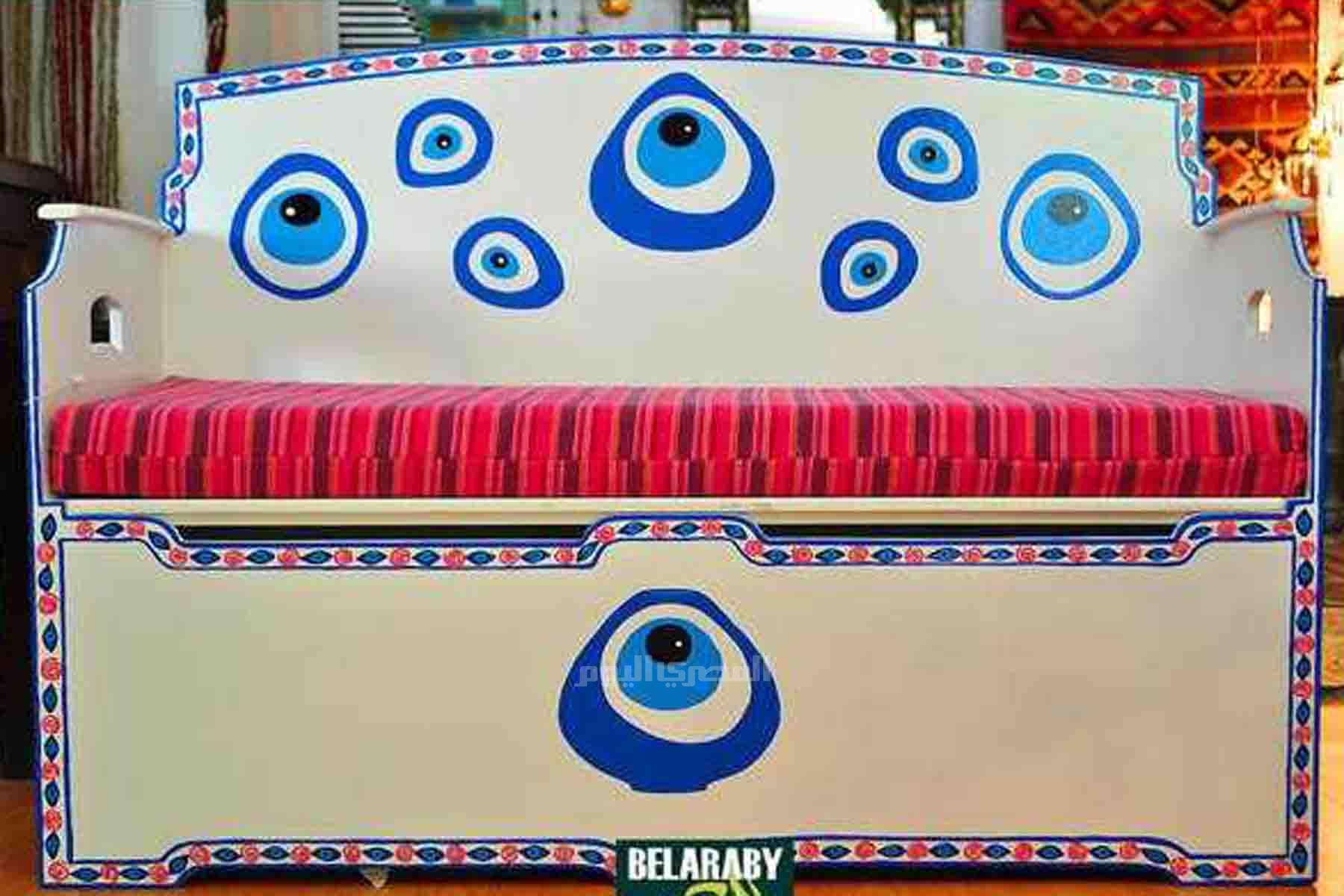 It seems Cairo has no saturation point for little shops full of knick-knacks and Egyptian-made craft products. Painted pottery and carved wood crammed into tiny stores where one must overcome dust and kitsch to find a piece worth placing in your home.
The process can be tedious and many attempts can prove futile, but in my own journey to best accessorize my home, I have come across a worthwhile home accessory landmark. Belaraby (meaning "in Arabic") is a small shop on Ishak Yacoub Street in Heliopolis, down the road from Oscar Supermarket, another landmark for Heliopolis residents.
Despite an apparently very deliberate selection of nice pieces, usually a sign that some fabulous snob with great taste has opened a little shop to show off the fruits of his or her labor, the staff are welcoming, accommodating and accepting of both compliments and criticism.
Certain aspects of the shop are expected — shelves of painted pottery, brass lamps with colored glass danglers — but Belaraby offers a collection of wood-based home furniture and hand-painted home accessories that are worth the trip and the look-see.
Artists from the Belaraby company hand paint wooden boxes, children's benches, drawers, frames and newspaper baskets with Siwan style pigeons, flowers and the kaf (the hand symbol for protection) — all in bright colors on cheerily painted or tinted wood.
A small white bench that opens as a chest suited for the under-10 set is painted with blue circles, representations of the blue glass eyes sold for protection and hung on walls and doors in homes across Cairo. The bench is priced at LE2500 — a little steep — but the staff mentioned that it could be reproduced with less hand painting for a smaller cost and in different sizes
Another stand-out piece is a set of four drawers painted gray blue with brightly colored hanging charms, including the kaf, painted on the front.
Belaraby also produces and sells entire living room. One includes a chair, a love seat and a couch with a coffee table in carved wood, and sells for LE14,000. This set seemed quite traditional and understated, but another corner of the store displayed an L-shaped couch framed with intricate wood carvings and bordered by two clever removable wooden armrests that double as little drawers for your remote controls and open compartments for magazines. The L-shaped couch sells for LE12,000 and is large enough to be the principal furniture item in a sitting area.
Belaraby is a good spot for decorative pieces for your home or handmade wooden furniture. Hand-painted wooden home accessories and boxes also make unique gifts for friends abroad (a change from traditional mother of pearl boxes) and there are beautiful bright toys and furniture for children.
Ishak Yacoub Street is a small road shared by Oscar Supermarket and a Renault car dealership. The store is a block or so down the street, at number 21, in the Almaza district. Call for directions on 01226055666 and check out their website:
www.belaraby.com
.