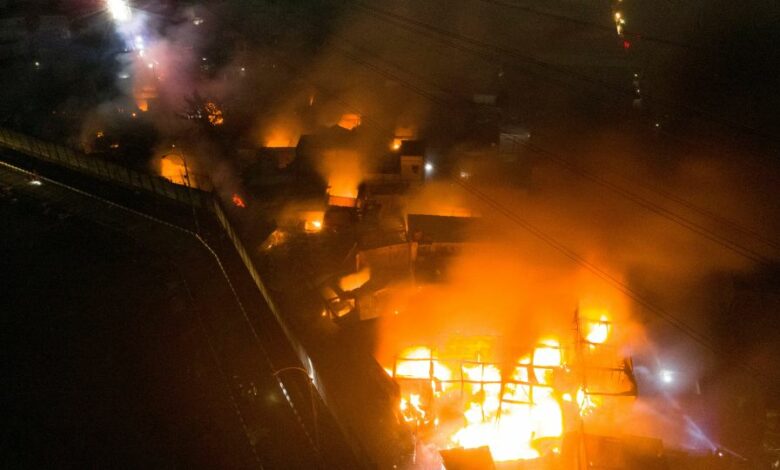 A fire that broke out, on Friday, in a nursing home in Heliopolis resulted in the fatality of four people and the injury of three others.
"The fire broke out in the middle of the night, after we heard a sound of distress from a worker in the home," Mohamed Hamed, an eyewitness to the fire in the nursing home, said.
"We were surprised by a large amount of smoke coming out of a room, and the fire was increasing and escalating, so we tried to help the elderly and rescued them from the fire. But we were unable to enter a room due to intense fire, which resulted in the death of four people," Hamed added.
"A few minutes later the city protection forces arrived, and used fire engines to control the fire," he said.
Three women and a man who were present inside the burning room died, and were transferred to morgue, Hamed told Al-Masry Al-Youm.
Public prosecutors in Cairo began investigating four workers, two young men and two women, over the incident.
Prosecutors requested the speedy investigations of the police into the incident, and assigned forensic experts to examine the site of the fire inside the nursing home and the bodies of the victims to determine its causes and the extent of the damage it caused.
Prosecutors asked for the content of surveillance cameras to find out the circumstances of the incident, heard the statements of the owner of the nursing home, and inquired about its licensing papers.