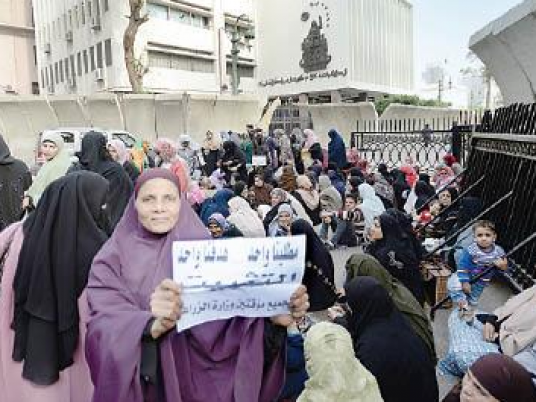 Egypt witnessed 714 protests in November up from 643 in October, a surge of 10 percent from the previous month, said a report by the Cairo-based International Development Center.
Out of that number, 64 of those protests were triggered by the acquittal of former president Hosni Mubarak and his regime figures of charges of murder and financial corruption, according to the center's Democracy Index.
Fridays were the most active protest days, said the report. Friday the 28th saw the highest number of demonstrations of that month with 92 protests. Sunday the 30th, one day following Mubarak's exoneration, saw 42 protests.
Students staged most protests in November with 226 events, according to the index. They were followed by members of the Muslim Brotherhood with 225 protests. Students as well as Brotherhood backers, therefore, make up 63 percent of November's protest activities, the index revealed.
Labor protests stood at 111 during that month.
Cairo came on top of the governorates with the highest number of protests, 175, followed by Alexandria, 87, and Giza 75. Port Said came at the bottom with seven protests.
Forms of protest were mainly peaceful, with only 36 cases of road-blocking, sieges and suicides detected.
Political and civilian rights topped the demands of protesters in November in 462 protests. Economic and social demands were voiced in 252 events.
The report said executive authorities still adhere to the "flawed" protest law, adding that while the government apolitically confronts its opponents disregarding their affiliations, "citizens backing Mubarak or the current regime enjoy full freedom of expression."
The report called upon the government to release all detainees confined for practicing the freedom to protest and expression, warning that the continuation of freedoms restriction would lead to the weakening and collapse of the current administration.