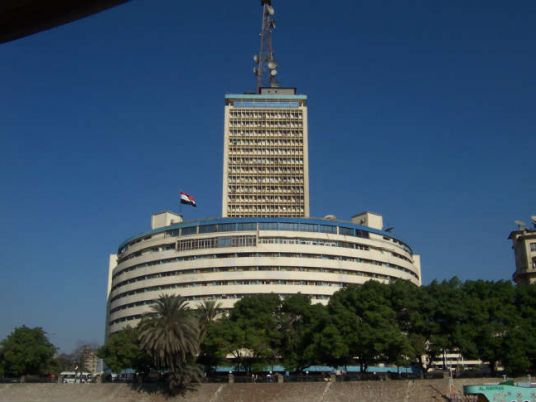 Egypt's Minister of Planning Hala Al-Saeed said Saturday that the government has put in place a development plan for state television company Maspero, the details of which will be announced on February 1 after being approved by the Prime Minister.
During a press conference, Saeed said that the plan spreads the development of the state television over three years, as there is a need for a variety of programs and different stations.
She noted that no employee has been removed from Maspero and that the development process depends on all employees in the building and all sectors.
"The ministry will conclude a census for all employees of the administrative apparatus of the state in March, so then we have a database of the administrative system," Saeed stressed.
"I can't hold an employee accountable without him getting training and we have many competent and distinguished employees. So we are working on training all employees in the administrative system in stages as investing in people is important and then comes the evaluation process, which was agreed upon with President Abdel Fattah al-Sisi," she said.
She explained that the ministry is working on administrative reforms through the provision of training programs to ensure uniform knowledge of all employees, in addition to specialized programs and programs of middle leaders and senior leaders, and that the start of those programs will be for employees enrolled in the work during the past six years.
Edited translation from Al-Masry Al-Youm