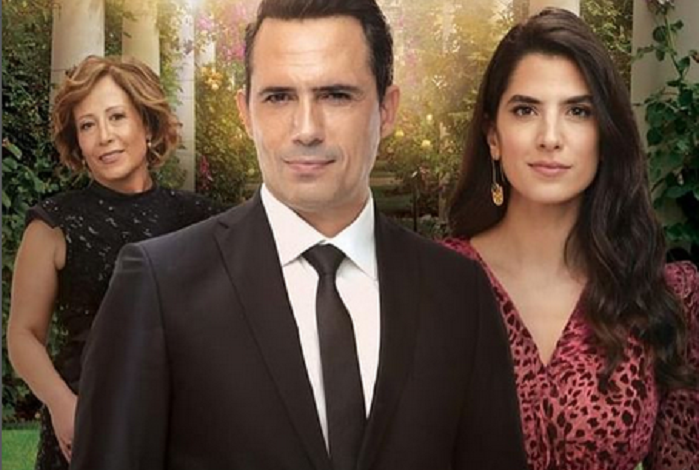 Tunisian actor Dhaffer L'Abidine has promoted the upcoming third season of 'Arous Beirut' (Beirut Bride) on his Instagram official account, scheduled to premiere on Sunday.

L'Abidine wrote on Instagram: "The countdown begins. Five days to go for Arous Beirut."
The third season will be launched on Sunday on the online streaming Shahid platform.
It is set to follow developments in the lives of the spouses Fares and Soraya( Dhaffer L'Abidine and Carmen Basibes), after the financial crisis they faced, and how Fares accepts Soraya's attempts to help him in spending money on their families.
The new season will witness many developments and ongoing disputes between the spouses, especially after her decision to return to singing by joining a band to save money as soon as they were exposed to the financial crisis at the end of the second season.
Meanwhile Adam (Mohammed al-Ahmad) separate from his wife Sarah, while the love story of Laila and the lawyer Adel will be crowned with marriage.
"Arous Beirut" stars Dhaffer L'Abidine, Carmen Basibis, Takla Chamoun, Joe Trad, Mohammed Al Ahmad, Maram Ali, Doha Debs, Fares Yaghi, Gad Abu Ali, Marie Therese Maalouf, Rania Silwan, Nour Ali, Alaa Aladdin and Ayman Abdel Salam, Fayek Araksoussi, Lina Hawarneh, Samy Abu Hamdan, Jennifer Azar, and Fady Ibrahim.