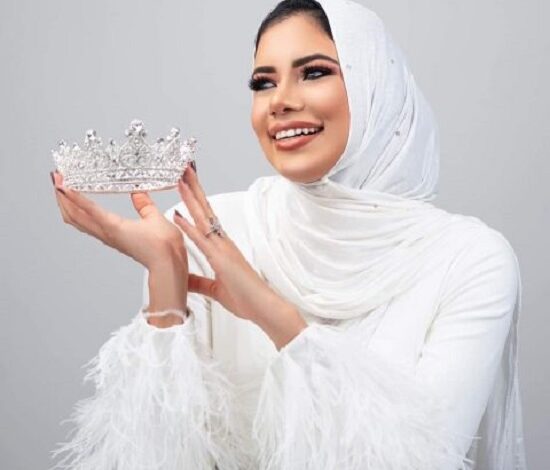 "I joined the competition and they chose me among the finalists. Pray that I win," said Dina Ayman, an Egyptian engineer, with enthusiasm and desire to win the titles of "Miss New Jersey and Miss Universe."
Dina is the first Egyptian veiled woman to compete for this title.
Despite her young age, she has become an inspiration to many young men and women.
She currently holds the position of software director in Microsoft and obtained a Bachelor and Master of Engineering in one year from the University of New Jersey, with a grade of merit.
She also was honored by President Abdel Fattah al-Sisi in Sharm el-Sheikh at the World Youth Forum 2021 and was chosen by Forbes magazine as one of the most influential figures under the age of 30 in North America for the year 2022: for her excellence in the field of management and technology.
After proving herself in the field of engineering and science, Ayman takes on a new challenge in the field of beauty, to compete for the titles of Miss New Jersey in the USA and Miss Universe.
"I'm SO EXCITED to announce and share with you that I'll be running for Miss NJ USA this April. @missusa and @missuniverse I'm coming for you!" Ayman posted on Instagram.
"The titles were never ever held by a hijabi in history and I'm here to make that history, universe! To give people that look like me a chance to represent more than 2 Billion Muslims around the world," she added.
"Being a woman in Technology made me appreciate being a minority advocating for women empowerment & diversity and inclusion and I'm so excited to work on the two with @missusa and queen @crystlestewart," Ayman said.