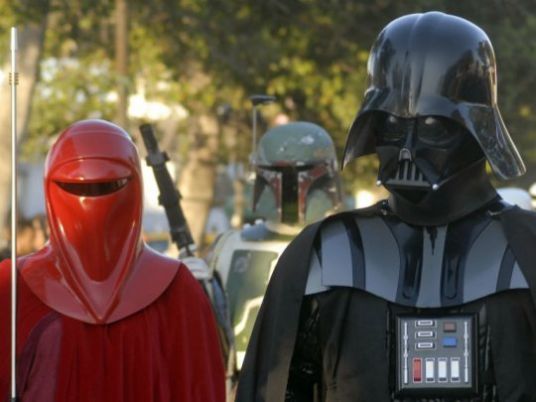 The Walt Disney Co will release the eighth installment in the "Star Wars" film saga on 26 May 2017, Chief Executive Bob Iger said on Thursday, to the delight of fans across the planet.
Iger also announced the release of a stand-alone spinoff film called "Rogue One", set to debut on 16 December 2016, shortly after the highly anticipated seventh episode "Star Wars: The Force Awakens" hits movie theaters.
The company shared the news at its annual shareholder meeting in San Francisco, where investors re-elected 10 board members including Iger and defeated a proposal to split the roles of CEO and chairman.
Iger said "Rogue One" will star Oscar best actress nominee Felicity Jones. British director Gareth Edwards, who did the "Godzilla" remake, had previously been announced as director of the spin-off.
Disney has also started work on a sequel to "Frozen," the best-selling animated movie of all time and a global merchandising phenomenon that helped push the media giant to record profits.
Directors Chris Buck and Jennifer Lee are returning for the sequel, Disney said. No release date was set for the follow-up to "Frozen", a surprise smash in 2013 that brought in nearly US$1.3 billion in global ticket sales.
Anticipated films
"Star Wars: The Force Awakens" is one of the most eagerly awaited films of the year, directed by J.J. Abrams and starring returning franchise stars Harrison Ford and Carrie Fisher and newcomers Oscar Isaac and Lupita Nyong'o.
A first teaser trailer released in November generated considerable excitement when it showed fleeting snippets of the new film over composer John Williams' distinctive score.
The 88-second clip from director J.J. Abrams features a handful of scenes with newcomers to the franchise, including John Boyega in a stormtrooper suit, Daisy Ridley on a hovering craft in the desert and Isaac in an X-Wing fighter jet of the Rebel Alliance.
"The Force Awakens" will be set 30 years after "Return of the Jedi," the third film in George Lucas' first "Star Wars" trilogy released between 1977 and 1983.
It is part of three new "Star Wars" films being produced by Disney since it purchased the franchise from Lucasfilm in 2012 for $4.05 billion.
The six previously released "Star Wars" films have grossed more than $4.4 billion at the worldwide box office since 1977 and spawned a legion of devoted fans.