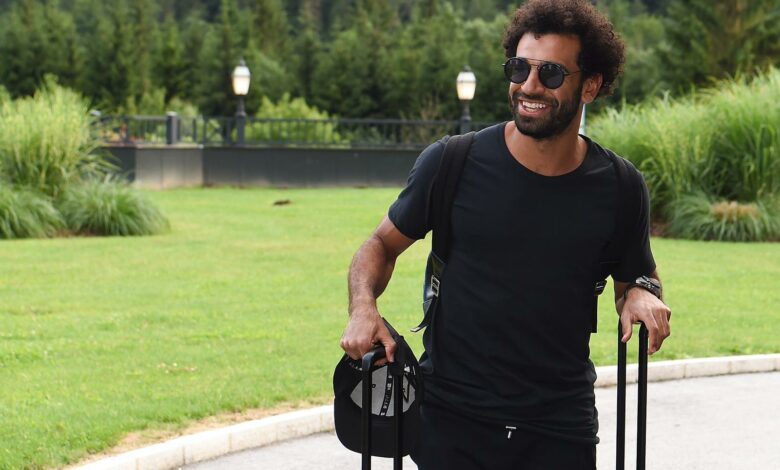 The dmc channel presented a video report showing that Egyptian national football team and Liverpool star, Mohamed Salah will be hosted by Esaad Younes, in the "Sahebat al-Saada" (Her Excellency) program.
The channel said that the episode will be presented soon by the program: the usual Mondays and Tuesday slot of every week.
Salah's appearance will be his first appearance on an Egyptian screen.
Younes promoted the episode's promo, through her personal account on Twitter, commenting: "We do not care, Abu Salah is here! Wait for the epic meeting between Mohamed Salah and the veteran presenter Esaad Younes, soon and only on dmc."
Younes headed last year to the UK to record an episode with Salah.