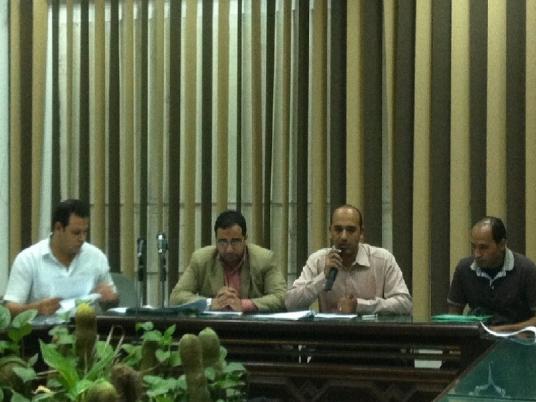 The Doctors Syndicate plans to begin a partial strike on Monday in around 540 state-run hospitals nationwide.
In a Saturday meeting, the general syndicate board authorized its local branches in governorates around the country, as well as heads of hospitals and health centers, to take any necessary measures if striking doctors are assaulted.
Participating doctors are demanding salary raises, an increase in the Health Ministry budget to 15 percent of the total state budget, and the creation of a police department to guard health institutions. Many hospitals have been attacked since the early 2011 uprising.
"The strike will be in about 540 public hospitals, which is equivalent to 40 percent of the health services provided to citizens around the country," Khairy Abdel Dayem, head of the syndicate, said Sunday.
The syndicate has already contacted governors, security directors and deputy health ministers in order to prevent potential harm to strikers and non-strikers, as well as to coordinate the implementation of the strike without harming any patients, Abdel Dayem said.
In the Saturday meeting, the general and local syndicate boards determined where doctors would be placed in the reception areas and emergency departments of hospitals and health centers during the strike.
Strike advocates have confirmed that it will not include emergency departments, reception areas or any other departments that if closed could endanger patients' lives.
The Nurses Syndicate announced that it would not participate in the strike, and threatened nurses who do participate with penalties.
Nursing organizations have refused to take part in the strike, especially since President Mohamed Morsy has pledged to increase the Health Ministry's allocation to 15 percent of the total state budget within five years, said Nurses Syndicate head Kawthar Mahmoud.
Edited translation from Al-Masry Al-Youm