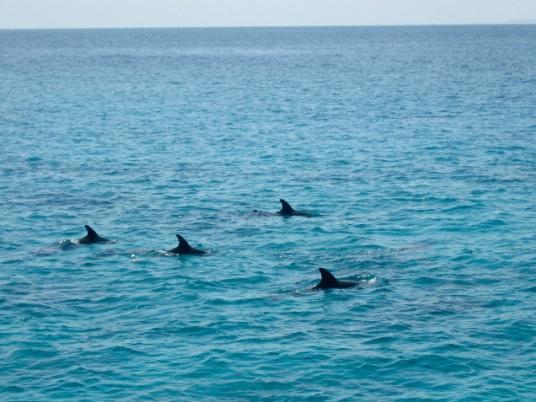 A Japanese town notorious for killing dolphins may set up a dolphin breeding farm after zoos and aquariums decided to stop buying their animals caught in the wild, but it has no plans to halt the controversial hunt, its mayor said on Thursday.
The western port town of Taiji, the location of an annual hunt featured in the Oscar-winning 2009 documentary "The Cove", may suffer a loss of income because of the Wednesday decision, which Japanese officials said came in response to foreign pressure.
The decision by Japan's zoos and aquariums came after the World Association of Zoos and Aquariums threatened Japan with expulsion unless it stopped buying dolphins from Taiji. That would have meant Japan might lose access to zoo animals such as elephants and giraffes from overseas.
In 2013, 1,239 dolphins were caught in the Taiji hunt, according to the Fisheries Agency. Most of them were killed for their meat but 172 were sold alive, mainly overseas, at a price of at least $8,200 each.
Mayor Kazutaka Sangen told reporters that the town was considering setting up a dolphin breeding center by penning off a section of a cove, apparently with the aim of winning back customers who want to buy live animals.
"We plan to protect our fishermen, who have authority from both the nation and the local government," Sangen said, emphasizing the tradition of the hunt.
"We believe it can become the world's main provider. I believe in 10 years our town will have changed its role in all this."
Despite the bid to develop the live-animal business, the hunt would still go on, he said.
"My justification is that the government recognizes the catches and so does the prefecture," Sangen added. "There's absolutely nothing wrong."