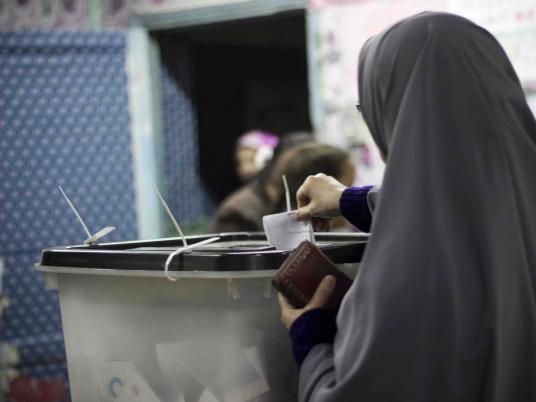 A panel tasked by the Ministry of Transitional Justice to draw up constituencies for the long-anticipated parliament elections concluded on Tuesday the draft law demarcating the electoral map and now awaits approval by the government today.
Following Cabinet approval, the document will be referred to the presidency for passing.
Sisi had declared that parliament elections would be held by March 2015. Opposition activists have decried the delay in holding the elections as a violation of the 2013 transitional roadmap which involved presidency and legislative elections before the end of 2014.
According to the draft, a copy of which was obtained by Al-Masry Al-Youm, Egypt will be divided into 232 constituencies following the single-winner candidacy system, while four constituencies will be vied for through proportional lists.
Each constituency will be represented by on to three members of parliament based on the size of its population, the draft stipulates.
The panel said it was anxious to ensure the scope of the constituency matched the population of the region it represents, and that all MPs are equal in the number of the electorate they represent.
Edited translation from Al-Masry Al-Youm