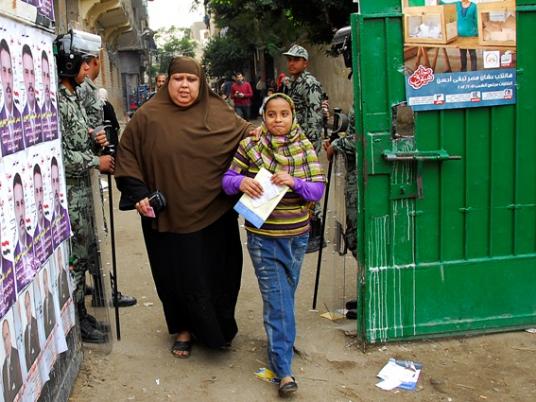 Executive director of the Ecumenical Alliance for Human Rights and Development (EAHRD) Ayman Nasry said five foreign organizations have received permits from the High Elections Commission to supervise the upcoming House of Representatives elections.
According to Nasry the five organizations are the International Institute for Democracy and Electoral Assistance, which obtained permits for 200 observers, the International Network for Rights and Development in Norway, which obtained permits for 300 observers, the International Institute for Peace, Justice and Human Rights in Switzerland, which obtained 100 permits for observers, the Electoral Institute for Sustainable Democracy in Africa which obtained 90 permits for observers, and the EAHRD in Geneva, which obtained permits for 100 observers.
Nasry told Al-Masry Al-Youm that the most important thing for his organization, who will be observing elections in Egypt for the first time, is to monitor and analyze Egyptian women's participation in the upcoming elections to determine whether there is a need to organize workshops and training sessions to raise the awareness of women to participate in the electoral process in the near future.
Nasry called on political forces not to resort to paying money to voters, especially for young people, in order to get their votes.
He also rejected calls saying foreign organizations should not monitor Egyptian elections and stressed the role of such organizations to show the real image on ground properly and impartially to the international community, without politicization or taking sides, which he says often cannot be done by local organizations. Nasry opined that the Carter Institute's absence in the upcoming elections would not make a difference due to the presence of other respected foreign organizations.