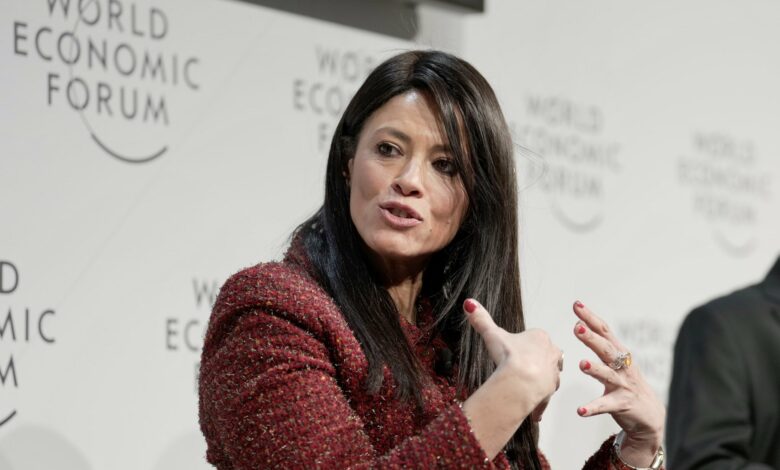 MP Mohamed al-Samoudi called for International Cooperation Minister Rania al-Mashat to resign from either her position as a minister or as a board member of an Arabian Gulf bank.
Samoudi submitted a parliamentary question to House of Representatives Speaker Hanafy al-Gebaly regarding the matter.

The question was directed to Prime Minister Mostafa Madbouly about whether the decision violated the law and the constitution.
According to Samoudi, Mashat has been appointed as a member of the board of directors of a Gulf bank for US$40,000 per month, which sparked controversy due to potential conflict of interest between the two positions.
The appointment constitutes an explicit violation of the Egyptian constitution, he said, which prohibits ministers from holding more than one position, and considers combining government responsibility and working in private institutions an "absolute conflict of interest" given the broad competencies assigned to ministers and the volume of powers granted to them, which may interfere with the work of investment banks.
Samoudi explained that Law #106 of 2013 put an end to combining government and private positions, which prevailed at the end of the era of former President Hosni Mubarak, to ensure that personal and official interests would not conflict.
Accordingly, Mashat's combination of her government position as a minister who receives a salary from the public treasury and a position in a Gulf bank in return for a salary in US dollars constitutes a clear violation of the principle of separation between executive and functional authority, he added.

Samoudi stated that Mashat must choose between remaining as a minister or her private position with the Gulf bank.