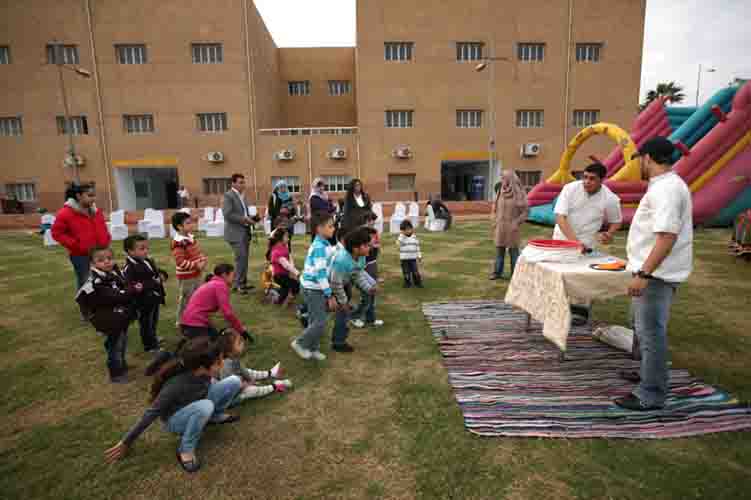 Education Minister Tarek Shawki announced on Monday that international school fees will be increased by 14 percent for the next school year 2017-2018; and another 7 percent yearly, starting from the year after that. He also announced that fees for private Arabic and languages schools will increase by 7-11 percent for each stage segment.
Abeer Hany, Director General of Private and International Education at the Ministry, said that Shawki issued Decree No. 173 for the year 2017, amending Article 5 of Resolution No. 422 for the year 2014.
She explained that the decree stipulates that the increase would be 11 percent for schools with fees less than LE2,000; and 8 percent for schools with fees between LE2,000 and LE3,000; 5 percent for schools with fees starting from LE7,000 and more; noting that the total number of private schools in Egypt are 6,664 among them 217 international schools and a remaining 6,447 languages schools.
During a press conference on Monday, Hany explained that the ministry is now accepting applications from international schools to receive licenses, as well as applications from private schools that are looking to introduce new divisions to teach international curricula.
She said that the European schools do not have the right to threaten parents that they will close down the school if they refuse the 35 percent increase in fees. If a school wants to end its work, said Hany, it must wait until all students graduate, otherwise it will be subject to takeover by the ministry's financial and administrative supervisory bodies.
Hany added that the rules and mechanisms for collecting the fees are being developed, noting that the base year to be used for fee calculation is the 2015-2016 school year, before the flotation of the Egyptian pound. There is a proposal to deduct the application and the registration fees from the expenses.
She stressed that the licenses of schools will be renewed only after reviewing the books and curricula, to ensure the preservation of Egyptian students' national identity.
| | | | |
| --- | --- | --- | --- |
| Base Year | Percentage Increase | Fees | School Type |
| 2015- 2016 | 14%; then 7% yearly; and 7% exceptionally only for the upcoming year 2017-2018 | Novice and non-novice students | International |
| 2015- 2016 | 11% yearly | Less than LE2,000 | Arabic and languages private |
| 2015- 2016 | 8% yearly | LE2,000- LE3,000 | Arabic and languages private |
| 2015- 2016 | 6% yearly | LE3,000- LE7,000 | Arabic and languages private |
| 2015- 2016 | 5% yearly | More than LE7000 | Arabic and languages private |