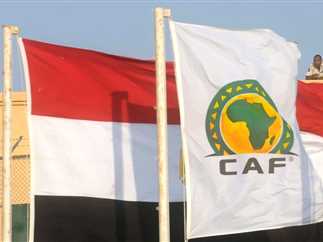 The Egyptian Football Association (EFA) has contracted with one of the largest insurance companies in Egypt to insure the Africa Cup of Nations, which will be held from June 21 to July 19.
The insurance policy covers the civil liability of the Federation of Football for the organization of the tournament, which includes any damages to the masses or to installations as a result of a mistake in organizing the event. The amount of compensation is up to US$2 million and does not include compensation for deliberate riots of the masses.
The document also covers personal accidents leading to death, disability or partial disability as a result of accidents for members of the CAF mission while in the Arab Republic of Egypt to supervise the tournament, at about US$200,000 per person.
Egypt will be organizing the 32nd edition of the Africa Cup of Nations, hosting the tournament for the fifth time, following up on its tournaments in 1959, 1974, 1986 and 2006.
Twenty four national teams will be taking part in the tournament, divided into six groups, for the first time in history.