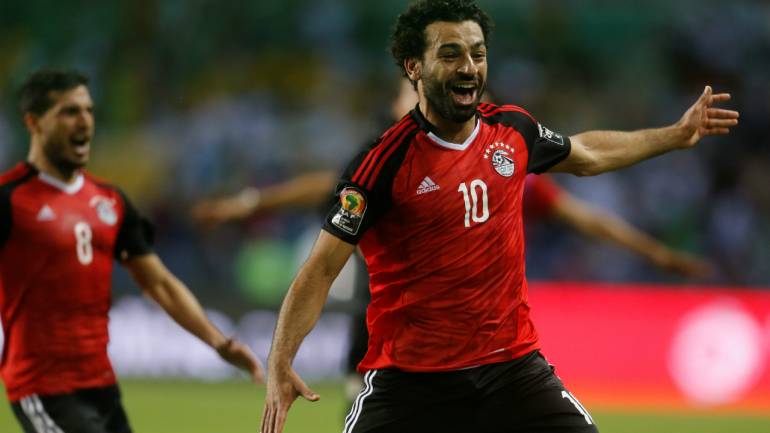 The Egyptian Football Association (EFA) criticized Minister of Youth and Sports Ashraf Sobhi, for allegedly sidestepping the EFA in private talks with the Handball Federation President, which concerned the EFA's recent dispute with Egyptian footballer Mohamed Salah.
EFA President Hany Abu Reeda told sources that Sobhi's meeting with Hany Abu Reeda, President of the Handball Federation, should have included officials of the EFA, rather than leaving them "feeling ignored", reported Al-Masry Al-Youm.
The remark is concurrent with EFA preparations to officially answer Salah's recent demands of the association, which surfaced after the Liverpool star's name and photo were "unlawfully" used in EFA World Cup ads.
Salah's subsequent demands included personal security for all international players from the moment they arrive to Cairo, booking them Business Class tickets when flying overseas, allowing players to turn down interviews and press conferences, and revoking the EFA's ability to use images of the national team without consulting its players.
Al-Masry Al-Youm reported that the EFA has agreed in principle to most of Salah's demands and will carry them out in the next session, except for the last demand, which Hany Abu Rida claimed would deny EFA its "right" to images of its team.
Ashraf Sobhi has asked Abu Rida to solve the problem with Salah in friendly manner, and not to heighten tensions by ignoring the player. Sobhi stressed that Salah was "a huge asset", and that it would be inappropriate "for him to feel appreciated by the entire world but his own country". The minister concluded that he would personally ensure Salah's dispute is resolved before the national team's training camp is over.
The Salah-EFA dispute became public in August, after Salah complained on Twitter that the association was not addressing his list of demands.
The EFA reportedly answered Salah's tweet with a strongly-worded statement threatening to take the distraught player over to a disciplinary committee – a threat which they later denied making, claiming the accounts threatening Salah were fake.
Salah posted several videos on Facebook detailing the issue. He continued to demand his team be given better security, business-class flights and quiet camps to help them focus while training.
Reports of mismanagement by the EFA went viral following the Egyptian team's exit from the 2018 World Cup. The sponsoring company for the team reportedly booked only one hotel for its players, pubic figures, and artists, throwing their schedules into chaos.
Salah claimed that the day his team arrived at the World Cup camp, he was only able to sleep at 6 am.
In June, various parliament members called for a fact-finding committee to investigate possible corruption by the EFA during the 2018 FIFA World Cup in Russia.