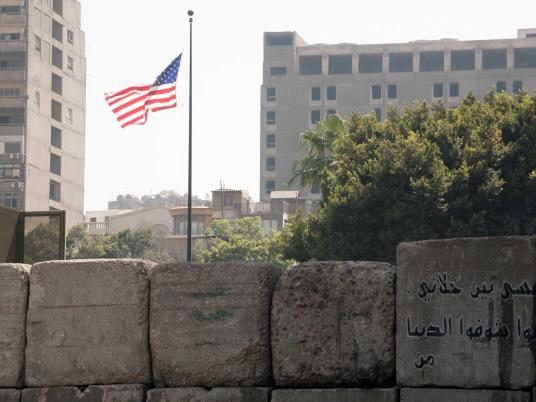 Egypt has admonished the US Embassy in Cairo for issuing a travel warning to American citizens, telling them to avoid large gatherings and public spaces due to "potential security concerns".
In a statement late on Friday, the Egyptian Foreign Ministry spokesman said the US Embassy had not informed authorities of the reasons behind its new travel warning or the specifics of the security concerns.
The US advisory is valid through to Sunday, coinciding with Egypt's national holiday in commemmoration of the October 6, 1973 crossing of the Suez Canal by Egyptian forces.
Spokesman Ahmed Abu Zeid says his ministry contacted the embassy to seek clarifications.
He says that during that communication the ministry "denounced issuing such unjustified statements that may have negative consequences, especially damaging the economy."
Egyptian security forces have for years battled militants in the Sinai Peninsula. The insurgency occasionally spills over into the rest of the country, with occasional bombings and assassinations in Cairo.