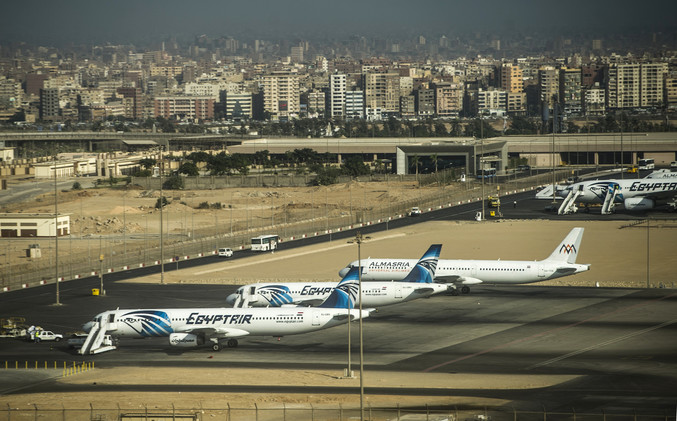 Egypt's Minister of Civil Aviation Mohamed Manar Enabah announced on Tuesday that Egypt Air's losses have reached LE three billion due to the novel coronavirus (COVID-19) crisis.
During a phone interview with the television program "Al-Qahera Al-Aan" (Cairo Now) on Al-Arabiya Al-Hadath, Enabah pointed out that International Organizations have set controls for resuming air travel.
Egypt Air, meanwhile, has resumed online booking services, and foreign tourism is scheduled to return to Egypt on July 4 through a tourist flight from Belarus to Hurghada, according to talks between the tourism ministers of Egypt, Belarus and the Red Sea Tourism Investors Association.
Tourism companies will work to cut ticket prices to encourage travelers to buy tickets, Enabah added.
Duty free markets at Egypt's airports will continue working according to coronavirus preemptive measures set by the ministry.
Passengers coming from countries still affected by the coronavirus pandemic will have to present their the COVID-19 RT-PCR tests to airport officials, Enabah asserted.
Egypt suspended tourism in March as part of measures to combat the spread of coronavirus. Tourism is a vital sector in Egypt, accounting for about 12 percent of Egypt's gross domestic product.
The tourism sector is also one of the economic sectors that has been most severely impacted by the coronavirus outbreak.