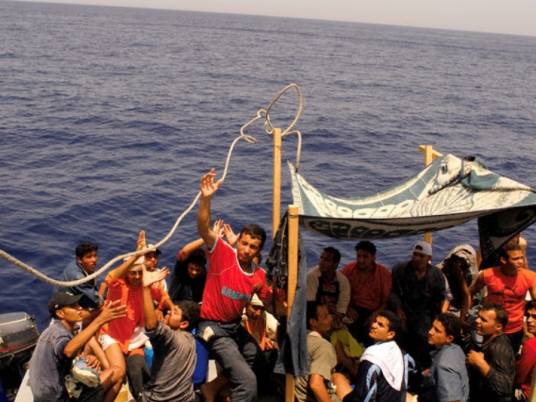 The House of Representatives agreed in principle to amend the law on combating illegal immigration issued in 2016, in all its articles.
According to the proposed amendments to the law, the fine will be increased to be at least one million LE and not exceeding five million LE, or a fine equal to the value of the benefit that the offender has made – whichever is greater – for anyone who committed, attempted or mediated the crime of smuggling migrants.
The amendment also kept the life imprisonment sentence as is.
The House speaker council, Hanafi al-Gebali, announced that the final approval would be postponed to another session.
The head of the legislative committee in the parliament, Ibrahim al-Henedy, said that the draft law aims to confront the phenomenon and address it in accordance with international standards by tightening penalties.
The penalties also apply if the crime was committed by an organized criminal group, and if the crime resulted in the death of the smuggled immigrant or permanent disability.
The International Organization for Migration (IOM) said in 2020 that the rate of illegal immigration from Egypt to Europe has decreased to almost zero, thanks to effective measures taken by the Egyptian government.
Egypt has been working on battling illegal immigration. It issued in 2016 the Law on Combating Illegal Migration and Smuggling of Migrants