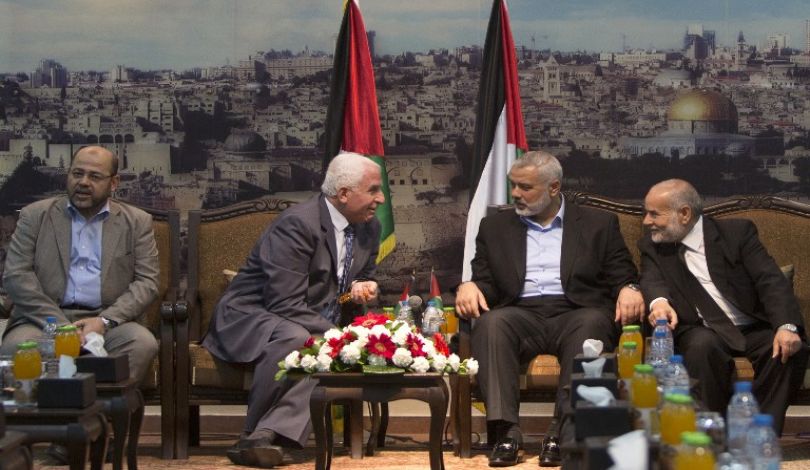 Hamas have dispatched a delegation to Egypt on Tuesday, resuming discussions on the national reconciliation with the Palestinian National Liberation Movement, aka "Fatah".
The delegation contains seven members headed by the political bureau member Khalil al-Haya, moving to Cairo under strict security guard, official source said.
The source added that the delegation would meet Egyptian officials and members from the Palestinian National Liberation Movement (Fatah) under auspices of the General Intelligence Service (GIS).
Egypt is a strong supporter of bringing peace to Palestine, with President Abdel Fattah al-Sisi having recently stressed the importance of pushing forward on efforts to reach an agreement on the Palestinian-Israeli conflict, pointing out that Egypt continues its efforts to resume negotiations between both the Palestinian and Israeli sides.
Sisi, during a meeting with the Palestinian President Mahmoud Abbas, at Ettihadeya Presidential Palace on Sunday July 8 said that Egypt's stance is steadfast and seeks a just and comprehensive solution that guarantees the right of Palestinians to establish their independent state on the June 4, 1967 boarder, with East Jerusalem as its capital.
He asserted that Palestinian issues are always at the top of Egypt's priorities and that finding a solution is a fundamental pillar for restoring security and stability in the Middle East.
Edited translation from Al-Masry Al-Youm