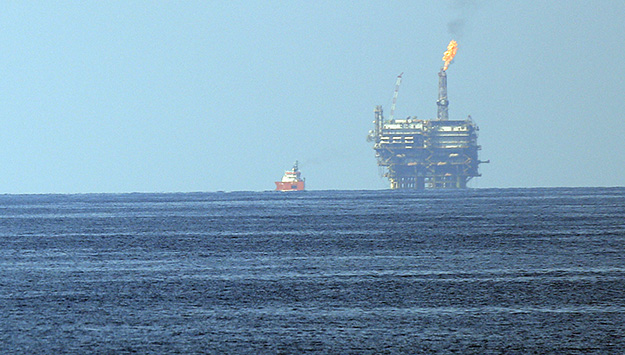 Egypt's Minister of Petroleum and Mineral Resources Tarek al-Molla announced on Sunday the results of the first international bid round for oil and gas exploration in the Red Sea, put up for bidding by the South Valley Egyptian Holding Company for Petroleum (Ganope) last March.
The American Chevron Corporation won block one, while the Dutch Shell Company won block three, and the Alliance of Shell and Mubadala Emirates Company won block four, all for a total exploration area of about 10,000 square kilometers.
The minimum bid investments amount to US$326 million, which will rise to several billion dollars in the development stage if discoveries are made.
Molla said that Egypt's first start in the exploitation of oil wealth in its Red Sea economic waters comes from strong political will and full support from President Abdel Fattah al-Sisi.
The signing of the agreement to demarcate the maritime borders between Egypt and Saudi Arabia allowed the petroleum sector to launch the first international bid in the Red Sea region, Molla explained.
The minister said that these bids from the largest international companies in the oil field is an important indicator of Egypt's attractive investment climate.
These companies possess the latest global technologies and accumulated experience to work in pristine areas such as the Red Sea, Molla added, which features challenges such as water depth and the large volume of investments needed for exploration and development.
Molla noted that Shell winning two blocks affirms its continued expansion in the volume of its investments within the oil sector, which will improve its chances of success – especially as it is an international company classified to work in deep water.
He said that these results for the first bidding in the Red Sea is a good sign at this stage, and will witness greater demand from international companies after positive results are reached.
Edited translation from Al-Masry Al-Youm