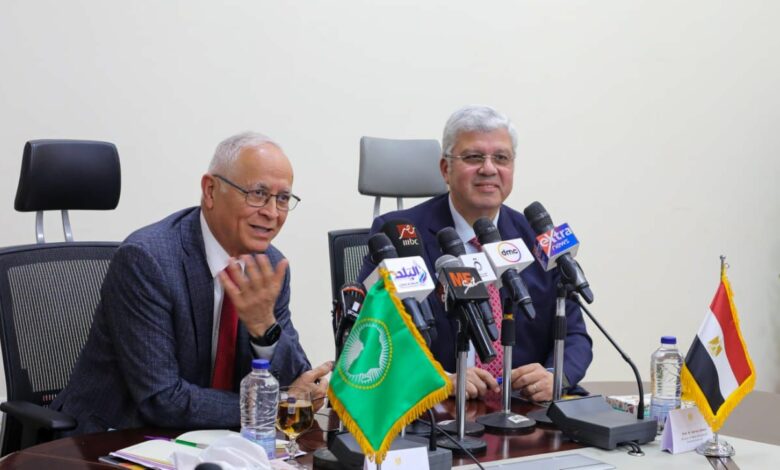 Egypt and the African Union on Tuesday signed an agreement to establish a permanent headquarters for the African Space Agency (AfSA).
The move was made during a reception event held by the Minister of Higher Education and Scientific Research, Mohamed Ashour, to a delegation from the African Union headed by the AU's Commissioner for Education, Science, Technology and Innovation Mohamed Belhocine.
Ashour assured of the Egyptian government's keenness to fulfill its promise to implement a permanent headquarters for the AfSA, thereby aiding in the continent's aspirations to advance the space science technology sector.
The signing of the agreement comes to implement the decision of the African Summit issued in February 2019 stating that Egypt hosts the permanent headquarters of AfSA.
Ashour said: "The signing of the agreement represents a point to start operating and implementing AfSA's policy and strategy on the ground, and to achieve the goals of Africa's Agenda 2063."
The agreement represents the general framework for the relationship between AfSA and the Egyptian government to support the agency in conducting its work, preserving its property, and providing privileges to support it, he added.
Ashour said that Egypt hosting the headquarters will contribute to furthering the development of the space industry in the African continent, alongside meeting the continent's needs in marketing space services and industry which will benefit economic growth within Africa and provide more job opportunities.
He noted that the agency will serve as a gateway for research, innovation and technical and technological education in Africa.