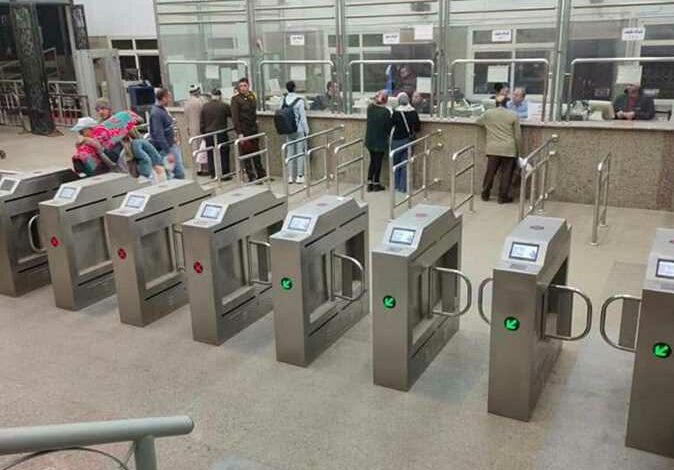 The Egyptian Transport Ministry appealed to citizens to keep the train ticket until the arrival station, so that they be allowed to pass through the electronic gates, or after informing the conductors present at the stations' doors about the travel ticket.
The ministry said in a statement on Saturday that this procedure is in place, whether to enter or exit the stations, until the completion of the installation of electronic gates at the rest of the stations to avoid the set fine and to preserve the authority's resources.
The ministry explained that this comes in light of the development and modernization operations carried out by the ministry and the Egyptian National Railway authority in all sectors of the railway.
The development includes the installation of electronic gates and the appointment of conductors at the doors and administrative security personnel to follow up the entry and exit processes from the stations, and to prevent the entry or exit of any passenger except after showing the ticket.