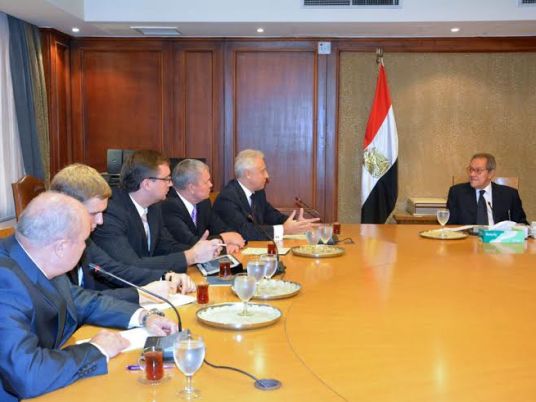 Egypt's Arab Organization for Industrialization and a Belarusian company are close to the establishment of a joint tractors' factory, according to the Ministry of Trade, Industry and SMEs.
Minister Mounir Fakhry Abdel Nour said the Egyptian-Belarusian partnership is the byproduct of a bilateral commercial committee held last September in Minsk, explaining that Belarus is a leading producer of modern tractors and enjoys state-of-the-art technologies in that field. He noted that executive procedures for starting the project have been concluded.
The declaration came during Abdel Nour's meeting on Tuesday with representatives from Minsk Tractor Works and Belarus's ambassador to Cairo Serge-Rachkov.
According to the minister, the plant will serve for both the local and international market. Raw material for tractor's manufacturing will be imported in the first stages but will be locally manufactured later.
Rachkov, on his part, said Minsk company had decided to open a permanent office in Egypt so as to prove the earnestness of its investments in the country.