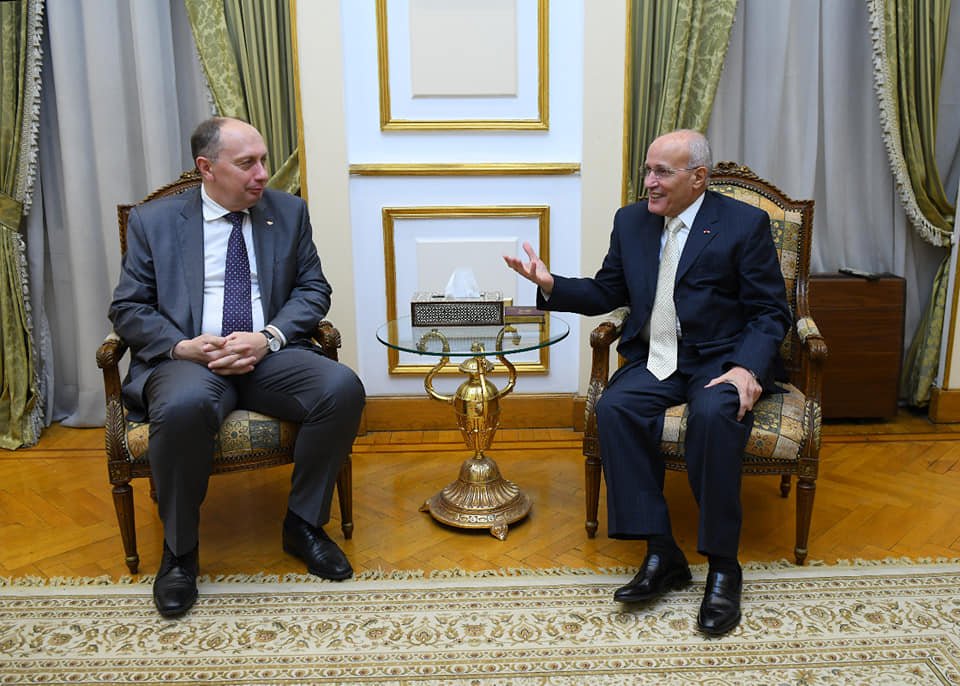 Egypt's Minister of State for Military Production Mohamed al-Assar on Friday received the CEO of Belarus' Minsk Tractor Works, Vitaly Vovk, to discuss cooperation in the joint manufacturing of tractors.
The meeting comes to deepen cooperation between Minsk Tractors Works and the Helwan Company for Diesel Engines (Factory 909) to manufacture tractors of all kinds and transfer technology and localization of the industry within the companies affiliated with the ministry, corresponding with the nature of work and climate in Egypt.
A statement from the ministry said that Vovk visited the Factory 909 to get acquainted with the company's production lines and working environment.
It was agreed to supply 51 tractors by Minsk for testing, and to study the technical possibilities of manufacturing this type of tractors and their suitability to Egypt. The technical specifications required for tractors in Egypt would also be discovered as a first step to transferring technology and localizing manufacturing within military production companies in the future.
It was also emphasized that the ministry's companies are willing to expand cooperation with Belarusian companies to include upgrading the efficiency of the equipment of Helwan Company for Diesel Engines and the rest of the ministry's companies.
The statement noted successful relations with Belarusian companies.
Vovk expressed his happiness with the mutual trust between the two parties and the desire to strengthen cooperation. He stressed the company's readiness to send a delegation of specialists to raise the efficiency of machinery within the Factory 909.
He said that as chairman of the Egyptian-Belarusian Business Council, he will invite other Belarusian companies to help participate in implementing the project, and localizing the tractor industry in Egypt to export to African countries within the future.
Edited translation from Al-Masry Al-Youm