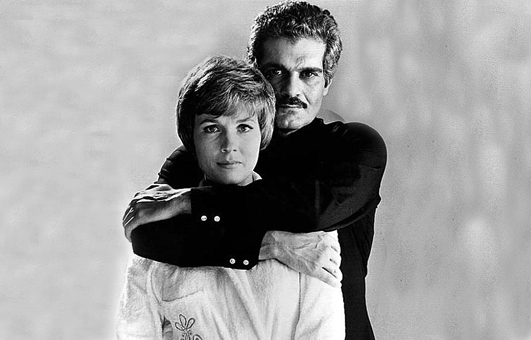 Cinema legend Omar Sharif, who will be forever remembered as the eponymous "Doctor Zhivago", will be buried Sunday in his native Egypt after a funeral service at a Cairo mosque.
Sharif, 83, died on Friday of a heart attack in an upmarket Cairo clinic after a struggle with Alzheimer's disease.
The funeral service will be held at Mushir Tantawi mosque in eastern Cairo, where key religious ceremonies are often held, said Sameh El Soreity, board member of the Egyptian Actors Syndicate.
Sharif's remains will be buried at El Sayeda Nafisa cemetery in southern Cairo, Soreity told AFP.
There were no immediate details on who would attend the funeral, and Soreity said the syndicate had no information whether any Hollywood stars would be present.
Sharif's death came six months after his ex-wife and iconic Egyptian actress, Faten Hamama, known as the "Lady of the Arabic Screen", died in Cairo.
Born a Christian, Sharif converted to Islam to marry Hamama — who he described as the only love of his life.
The couple, who have a son, Tareq, divorced in 1974 when Sharif, already famous in his homeland, launched a career in Hollywood.
The winner of two Golden Globe awards and an Oscar nomination for his role as Sherif Ali in David Lean's 1962 epic "Lawrence of Arabia," Sharif captivated audiences worldwide for more than half a century.
Sharif was known for his debonair style, raffish good looks and often mischievous joie de vivre, but he will be remembered forever as the eponymous "Doctor Zhivago".
Tributes poured in after the news of Sharif's death, with Hollywood star Antonio Banderas calling him "a great storyteller, a loyal friend and a wise spirit".
Fluent in six languages and also famous for his skills at playing the card game bridge, Sharif began acting in the 1950s.
His most high-profile roles were in the 1960s when he won an Oscar nomination for "Lawrence of Arabia" and Golden Globes for the same film and for "Doctor Zhivago".
He went on to star in many films and television productions, including alongside Barbra Streisand in 1968's "Funny Girl".
Sharif had a triple heart bypass in 1992 and suffered a mild heart attack in 1994, according to the IMDb movie database website. The 100-cigarettes-a-day smoker quit after the operation.