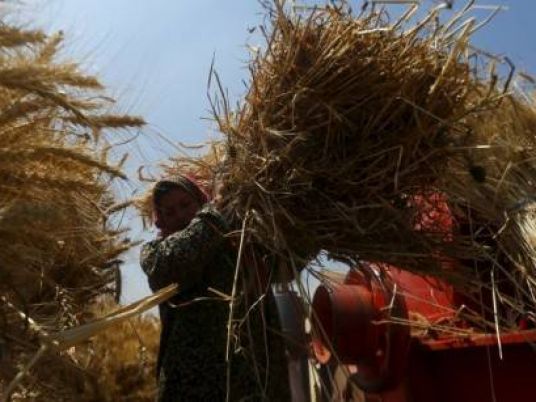 Egypt's government has purchased 300,000 tons of wheat from Russia, Ukraine and Romania through global tenders, sources at Egypt's General Authority for Supply Commodities announced on Wednesday.
Egypt, which is the world's largest importer of wheat, said in 2019 it was looking to purchase 3.5 to 4 million tons of local wheat, a critical staple needed to maintain a bread subsidy program essential to tens of millions of Egyptians.
Egypt is due to receive the new shipments of wheat between February 18 and 28, the sources confirmed.
According to Reuters, the Head of the Services Sector at Egypt's Ministry of Agriculture Abass al-Shinnawy confirmed that Egypt planted between 3.1 and 3.2 million feddans of wheat in 2019, falling below the target of 3.5 million feddans.
Shinawy clarified that Egypt continued planting wheat in November and hopes to expand farmland used to grow the staple product.
In 2017, Egypt procured about 3.6 million tons of wheat from farms across the country, the first year it scrapped a subsidy and began tying its local purchase price to the global price for the key staple.
In 2018, about 3.15 million tons of wheat was purchased from local farmers, one of the lowest tallies in years for Egypt.
Egypt cut subsidies in 2016 in line with a $12 billion bailout from the International Monetary Fund and floated the exchange rate of the pound to ease the pressure on demand for the dollar, leading inflation rates to accelerate to 33 percent, which was accompanied by a sharp decline in earnings, according to Bloomberg.
Last season, Egypt harvested 8.5 million tons of domestic wheat, according to a December 2019 report from Reuters.
Edited translation from Al-Masry Al-Youm