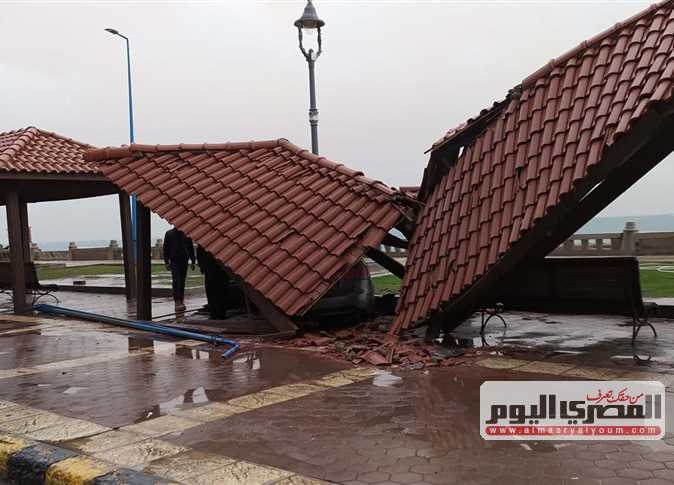 Egypt's Central Traffic Department closed several roads on Thursday in an effort to protect the public amid heavy rain, strong winds, and dust storms across the country. 
The department closed Al Wahat Al Bahriya – Al Farafra Road and Asyut – Al Kharga Road in two directions owing to lack of visibility and strong, dusty winds. The administration will open the road following an improvement in weather conditions.
The department is also in communication with the Egyptian Meteorological Authority and has employed cranes to remove broken-down cars and clear traffic in areas impacted by the heavy rainfall.
Aswan – Abu Simbel Road and Al Kharga – Paris Road were closed in two directions due to lack of visibility caused by dust storms as well. 
Heavy rain hit several Governorates across the country with no impact on the flow of traffic in some areas, the administration also clarified.
Traffic services were deployed to ease the flow of traffic on the roads, and water suction vehicles were dispatched to remove excess water from areas impacted by heavy rain. 
The department said it is currently using a 24-hour operations room to monitor the situation on the roads via screens connected to surveillance cameras. 
Egypt moved earlier this week to close schools and universities across the country on Thursday and announced that nonessential private and public sector employees would be given a paid vacation as well in light of inclement weather and concerns over flooding on main roads.
Meteorologists have predicted the weather conditions to continue through March 14.
Heavy rains led to flooding in Cairo and other parts of Egypt in late February, prompting authorities to temporarily close schools and universities throughout the country. In October 2019, eight people died after heavy rains pummeled much of the country.
Edited translation from Al-Masry Al-Youm