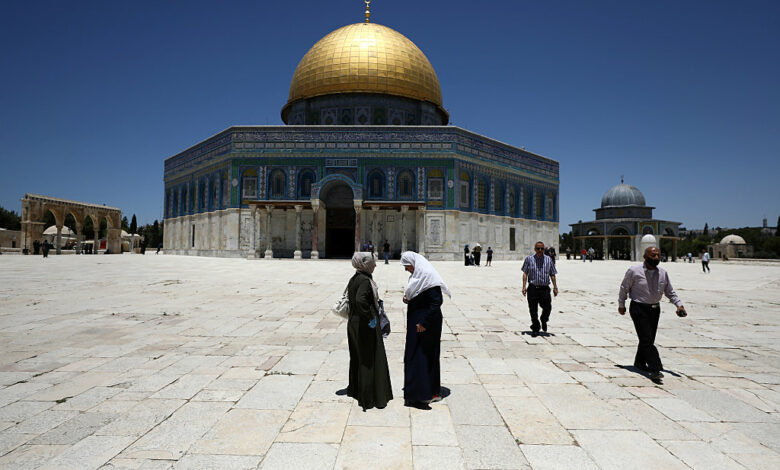 Egyptian Foreign Ministry on Sunday condemned renewed violations against al-Aqsa Mosque by extremists who stormed the site under the protection of Israeli forces.
The Egyptian Foreign Ministry spokesperson, Ahmed Hafez, stressed that Egypt has always warned any actions that would violate the sancitiy of the al-Aqsa Mosque, which enjoys a great standing for Muslims in various parts of the world.
The mosque is a sacred place of worship for Muslims, he said, and stressed that all responsibility lies with the Israeli authorities to provide protection for worshipers there.
Israeli authorities should refrain from anything that contributes to creating any tension or fanning the flames of conflict, Hafez said while pushing forward the necessity of reviving the negotiating process with Palestinians on the basis of legal references, resolutions and known international legitimacy under the two-state solution's framework.
The Aqsa Mosque yard has often been the scene of Israeli-Palestinian violence. The site is the third holiest in Islam and the most sacred to the Jews, who refer to it as the Temple Mount because it was the site of the biblical temples.
Series of more violent clashes in the same location in April and May sparked a war in the Gaza Strip that lasted for 11 days in May.
Tensions have remained high since the unofficial ceasefire, brokered by Egypt, that ended the Gaza war on May 21.