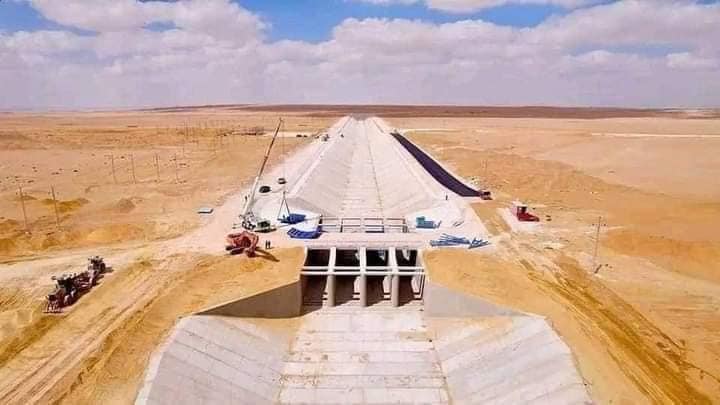 Egyptian President Abdel Fattah al-Sisi spoke, on Monday, about the New Delta Project and its importance to achieving food security for Egypt.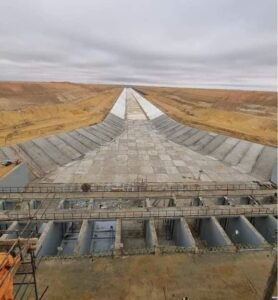 Work continues in the New Delta project on digging a man-made river to deliver the water needed to cultivate about 2.2 million feddans within the New Delta project in the Western Desert.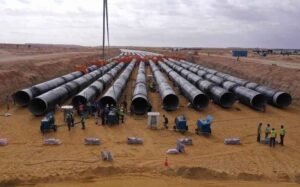 The construction of the river in the world with a length of 114 kilometres, is being implemented to use agricultural drainage, groundwater and surface water in agriculture.
This is after being treated at al-Hammam water treatment station, as the river is scheduled to produce about 10 million cubic meters of water.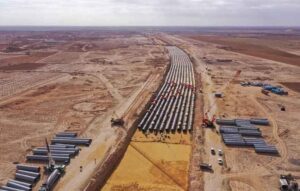 This artificial river will include 22 kilometers of pipes under the grounds surface, which transport groundwater, agricultural and drainage, after being treated at the al-Hammam station, in addition to the open path of the river extending for 92 kilometers.
Construction completed for 35 percent of the works for water transmission pipes, and 65 percent of the open area works.