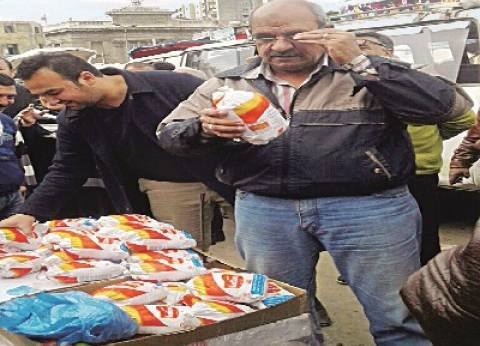 Head of the Poultry Division at Egypt's Federation of Chambers of Commerce Abd al-Aziz al-Sayed on Saturday warned citizens of buying frozen chicken from the street, while calling on the control bodies to remove the product from the market in order to preserve the health of citizens and protect local production.
Prices of frozen chicken are currently LE12.50 in the street and will expire in May 2018, Sayed told al-Masry al-Youm.
The frozen chicken must be stored at 18°C in vehicles equipped with refrigerators, Sayed added, claiming that the chicken which consumers buy in the street does not meet this requirement.
They might be infected with bacteria and harm consumers' health, he clarified.
He went on to note that the traders sell the frozen chicken at low prices in the street before they expire after the Ministry of Supply imported 200,000 tons of frozen chicken in 2017, exceeding consumer demand, 95 percent of which is covered through local production.
Edited translation from Al-Masry Al-Youm