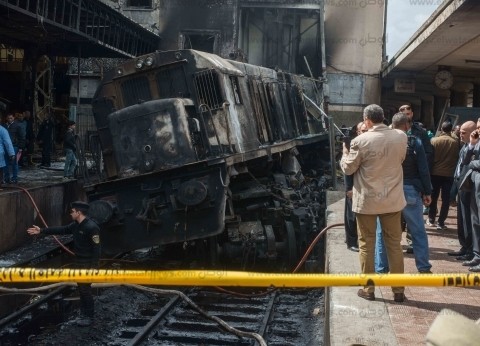 Cairo Criminal Court on Monday sentenced 14 defendants to prison over their involvement in the Ramses Station accident of February 2019, which killed over 31 people and left 17 injured.
The Public Prosecutor's office in June had referred suspects in the case to urgent trial, charging them with manslaughter and gross negligence. These suspects include the train's driver, his assistant, another driver and three other rail employees.
The court convicted the defendants of violating safety operation rules issued by their employer, alongside forgery and charges that they had signed the attendance sheet on behalf of absent colleagues.
The prosecution had called for the maximum penalty against the suspects, as their negligence resulted in the death and injury of dozens of commuters.
The court sentenced the train driver, the main suspect in the case, to 15 years in prison and fined him over LE 8.8 million.
The court also sentenced four defendants to 10 years in prison each and five others to 7 years imprisonment.
One defendant was sentenced to 10 years in prison plus an additional three years for using drugs. The court also fined him LE 10,000.
Another defendant received 5 years imprisonment, with two others receiving three years and two years respectively.
The accident on Wednesday, February 26 involved a fire that broke out in Ramses Station when a train engine collided with the station's pavement at the end of the line, causing an explosion.
Edited translation from Al-Masry Al-Youm