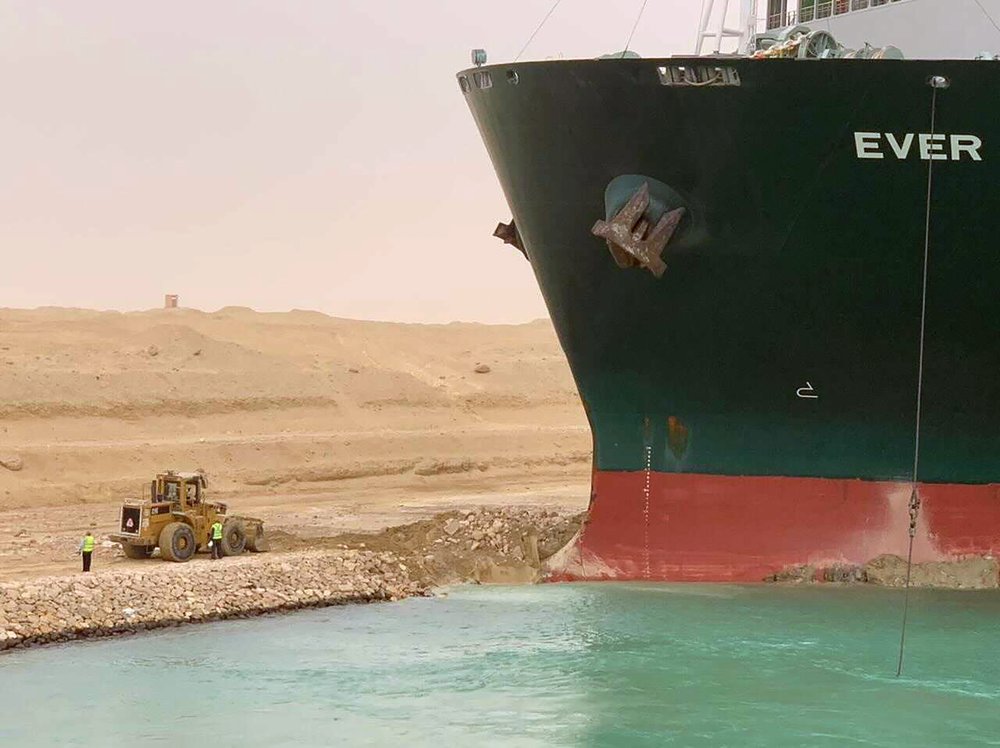 The Egyptian Economic Court in Ismailia on Tuesday rejected a grievance submitted by the owner of the "Ever Given" vessel, which ran aground in the Suez Canal in March, causing a six-day halt on traffic.
The court supported the Suez Canal Authority's precautionary seizure of the ship in the midst of compensation negotiations, a decision for which the court had previously expressed its support in April.
Article 59 of the Maritime Trade Law permits the seizure of the ship that caused an accident and preventing the ship from moving, while Article 60 of the Maritime Law affirms precautionary seizure in order to demand payment of a marine debt for pollution that a ship caused.
The Suez Canal Authority is seeking one billion dollars in compensation from the Ever Given container ship's owner company Shoei Kisen, as well as Evergreen, as a result of the dayslong disruption of the canal and the subsequent financial losses. 
Evergreen Marine Corp, the Taiwanese operator of the cargo ship Ever Given that ran aground in the Suez Canal and caused a six-day halt on traffic, has denied responsibility for any financial losses caused by the incident. 
The company also confirmed that it was not responsible for any transportation delays during the incident. 
Dozens of ships used by Evergreen, including the Ever Given, were affected by the accident, and three ships were diverted to orbit around the Cape of Good Hope.
Edited translation from Al-Masry Al-Youm