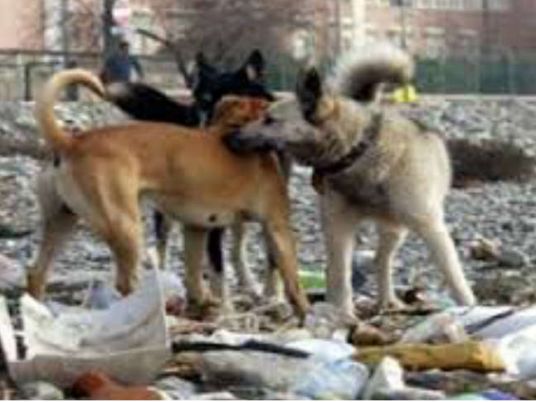 The Administrative Court set July 31 as the date to decide on a lawsuit filed by lawyer Mostafa Shaaban Mohamed, and a number of animal welfare activists, demanding that the government stop the indiscriminate killing of stray dogs and cats and ban the export of their meat to other countries for food.
According to Mohamed, in the past few months, the litigants were shocked by systematic and campaigns across parts of Egypt aimed at brutally killing stray animals through poisoned food or shooting.
Agriculture Minister Ezz Eddin Abusteit said in March that Egypt has 15 million stray dogs and that the government is ready to cooperate fully with civil society organizations to overcome this crisis.
Head of the preventive medicine department at the Health Ministry Alaa Eid said that 2018 recorded 482,40 thousand cases of animal biting, including 303,000 cases by dogs, compared to 423,000 cases in 2017. He added 32 cases of rabies were recorded in 2018 compared to 65 cases in 2017.
The number of people bitten by stray dogs from 2014 to 2017 recorded a total of 1.3 million, 231 of whom subsequently died, according to official estimates.
The animals are also frequently subject to abuse – particularly dogs, who have reportedly been targets of government poisoning and culling campaigns.
Edited translation from Al-Masry Al-Youm