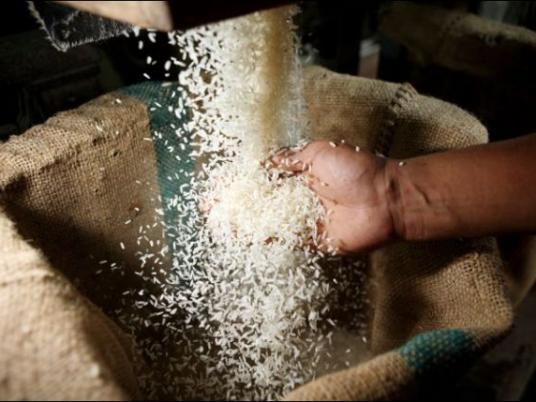 The Directorate of Agriculture in Egypt's New Valley Governorate announced its success in a pilot project to grow dry rice, an alternative to regular rice, for the first time at the governorate level.
On Friday, Undersecretary of the Ministry of Agriculture in the New Valley Governorate Maged al-Morsy confirmed that 15 acres of dry rice were planted in the city of Moot, near Dakhla, in order to introduce the crop as an alternative to regular rice, which requires much more water.
The project educated farmers on how to grow the crop, with teachings including proper cultivation, irrigation, and fertilization methods. 
Egypt's Ministry of Agriculture provided farmers with high-quality seeds of the varieties best-suited for cultivation in dry areas, Morsy said.
Morsy added that the directorate organized a series of seminars on dry rice in the presence of irrigation officials, engineers and agricultural supervisors to present the methods and benefits of cultivating dry rice.
The seminars tackled appropriate cultivation methods, fertilizer treatments, irrigation treatments and planting dates for New Valley.
The governorate's Agriculture Directorate has introduced new varieties of dry rice to conserve the water while maintaining supplies.
Morsy added the dry rice pilot project showed that it took just 3,500 cubic meters of water per feddan to grow dry rice, as compared to regular rice's 7,000 cubic meters per feddan. The study also found that the average yield of dry rice per feddan reached 3.2 tons, which is worth LE15,000.