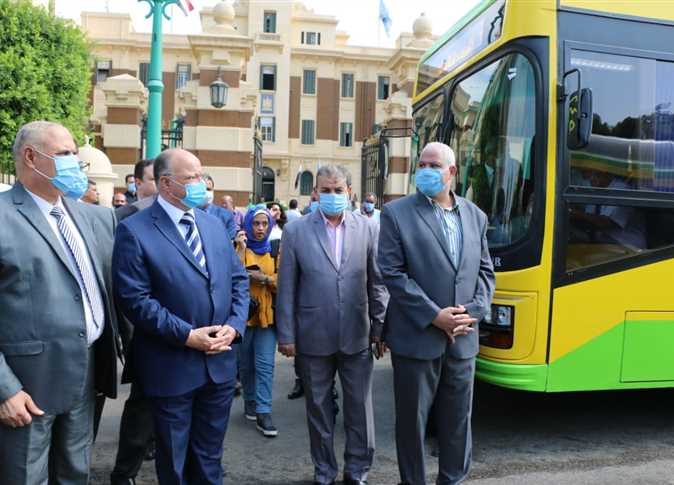 The Egyptian Minister of the Public Business Sector, Hisham Tawfek, discussed with a delegation from the Belarusian MAZ company a cooperation in the manufacturing of 12-meter-long mass transit buses powered by natural gas.
Tawfek discussed with the Belarusian delegation the signing of a contract for the supply of production requirements for the Engineering Automotive Manufacturing Company (EAMCO).
This came during Tawfek's visit to EAMCO: the Holding Company for Metallurgical Industries.
It is targeted to start production in mid-2022 with an annual capacity of 250 buses, with a local component of more than 60 percent, in line with the state's plan to deepen and localize the natural gas buses industry to the Egyptian market.
The Minister affirmed his welcome to cooperate with the Belarusian side, especially in light of the distinguished relations between the two countries, which have witnessed a great progress in recent years.
He also inspected the production units in EAMCO, and directed to raise the efficiency of equipment, while providing full support for the advancement of the company.